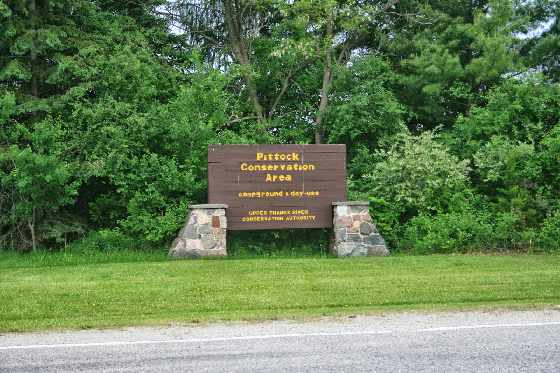 It looks like you won't be able to swim at the Pittock Reservoir this Long Weekend because of high levels of E-coli.
WOODSTOCK - Looks like there won't be any swimming this long weekend at the Pittock Reservoir in Woodstock.
Oxford County Public health is warning the public not to swim in Pittock right now following the latest beach water quality test results. E-coli bacteria levels have tested above the Provincial standard this week. Signs have been posted at the beach warning the public that the level of bacteria in the water may pose a risk to your health if you choose to swim.
Contact with E. coli bacteria can lead to skin, eye, ear, nose and throat infections or gastrointestinal illness. Elevated levels of E. coli bacteria is caused by fecal contamination from animals, people or both.
Public health staff collects samples from local recreational waters for testing every week from June to Labour Day. Beach water quality results are available on the Oxford County Public Health beach water quality webpage.

If you have health questions or concerns about water-related illness, please ask your doctor or call Oxford County Public Health at 519-539-9800 or 1-800-755-0394.