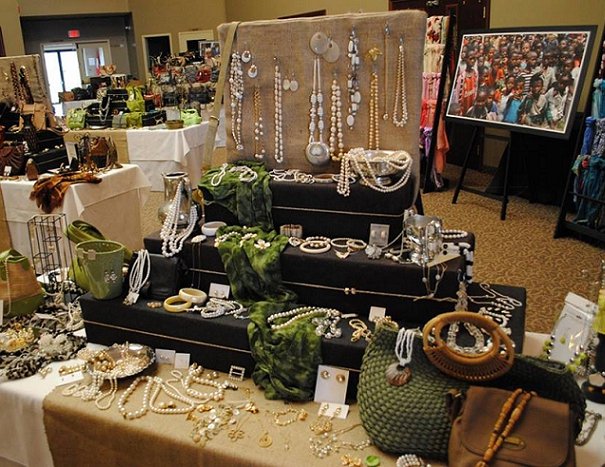 The early bird ticket deadline is approaching for Gems and Java put on by Women With A Heart for Ethiopia.
WOODSTOCK - A two day event is all about good food, cool fashion, and showing a little heart for women in Ethiopia.
Mothers With a Heart for Ethiopia is getting ready for their largest fundraiser of the year - Gems and Java.
Shelley Green says it's a full day with the Ethiopian Marketplace, a silent auction, and tasty treats.
"We also have a Bags and Bobbles Boutique and that's where women with their ticket get one complimentary piece of gently used jewelry, purse, or fashion scarf. And then we invite them to continue to shop - and who doesn't like to do that? We also have wonderful food and I speak about the work we do in Ethiopia."
Green assures people their money is put to good use - since this event relies on 110 volunteers, the funds raised can go directly to women living in poverty in Africa.
"It is such a well received event - we had 550 ladies come last year, we raised $62,000. This year our goal is to be sold out with 650 ladies over the two dates and raising $70,000."
Tickets for the event are $40 ahead of the March 15th early bird deadline. After that the ticket price increases to $45. Tickets can be bought online here.
The event is Friday April 7th from 7 p.m. until 9:30 p.m. and Saturday, April 8th from 2 p.m. until 4:30 p.m.