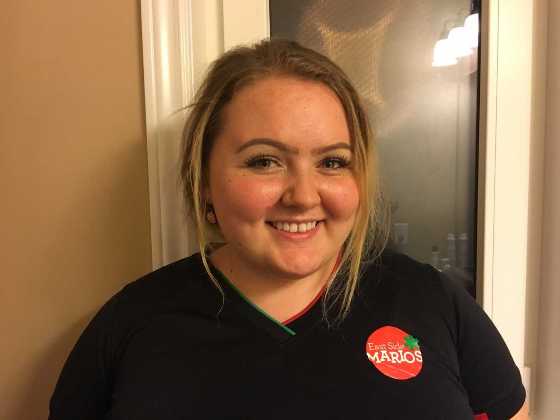 Submitted
Two former waitresses at the East Side Mario's in Woodstock have made sexual harassment allegations against their old supervisor.
WOODSTOCK - Woodstock police have confirmed a former supervisor of the local East Side Mario's is under investigation for allegations of
sexual Harassment.
The allegations surfaced when two waitresses made complaints to the management staff that the accused male supervisor was touching them and speaking to them in an innapropriate manner for several months.
One of the waitresses who has made the complaints, 20 year old Meagan Cleary, told Heart FM the accused only lost his job after The CBC contacted the owners of East Side Mario's to comment on the allegations on September 13th.
Meanwhile, Cleary explained that his termination came nearly two months after they made the initial complaints on July 19th. Cleary says that because of this, her departure from the restaurant was for her safety as she didn't feel supported by the management because none of her complaints were documented.
"I was refusing unsafe work, that is why I left, I was not going to work in an unsafe work environment and I am legally entitled to that, I am legally entitled to a safe work environment."
At one point Cleary reccounts being told by management to "just move on, be adults and forget about this", she says it made her feel betrayed.
Since the subsequent reports, several other female employees and former employees have come forward according to the CBC report.
The women confirmed the inappropriate behaviour to the two waitresses and have now also made allegations of their own.
Cleary says when the other women approached her with similar accounts as her own, she felt this became part of a bigger picture.
"I was assaulted, the other girl that I put in the complaint with, she was assaulted, she was harassed, and all these other girls were. Again, like I said it was a big picture, it wasn't just for me anymore, it was justice for all of these girls who have ever been affected by him."
Woodstock police are not commenting at this time, they will only confirm that an investigation is on going.
Cleary says she has not been contacted by the restaurant owners or by anyone from Cara Foods she has since found a new serving position.