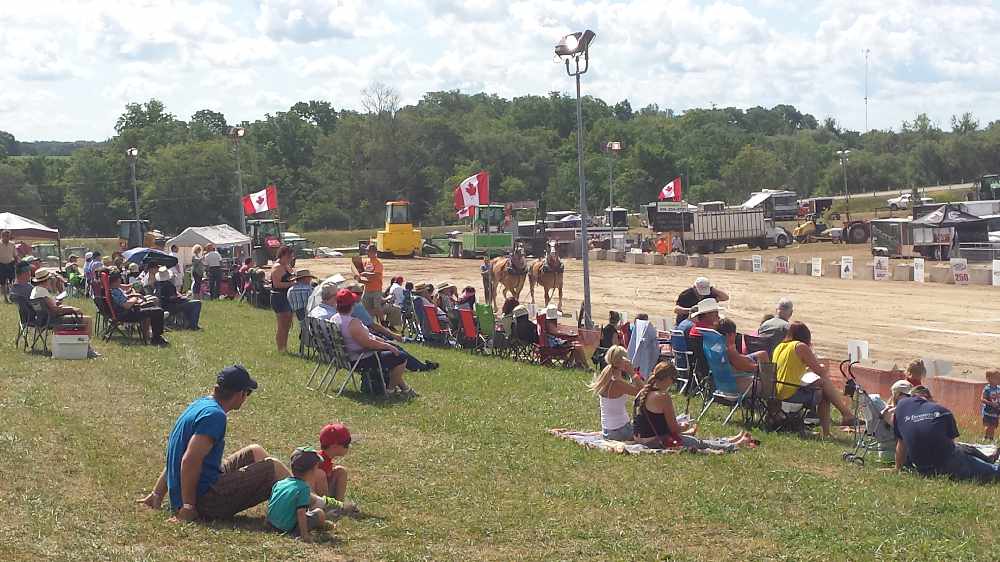 Oxford Junior Farmers will be hosting the 11th annual Embro Truck and Tractor Pull on July 29th and 30th this year.
EMBRO - The Embro Truck and Tractor Pull is coming up this weekend! Lots of people are expected to attend the 11th annual pull, which will take place on July 29th and 30th this year.
Viginia Dibble is the Secretary and the Volunteer Coordinator of the two day event. She tells Heart FM about some of the pulls on tap.
"We will have Friday night farm stock tractors. That's tractors straight out of the field, all of the local farmers come in, try to show off and beat their neighbours. On Saturday we have everything from heavy draft horses pulling to mini modified tractors that guys have made themselves all the way up to the big modified trucks and tractors."
Dibble adds the two day event will be fun for the whole family.
"For the kids we have kettle corn available and ice cream and then Saturday from about 2pm until 6pm we'll have a bouncy castle and a giant inflatable slide as well. The inflatable rides are free with the kid's admission."
It costs $15 a day or $25 for the whole weekend for an adult to attend the pull. For kids it's $8 a day or $12 for the weekend, kids aged five and under get in for free.
The pull is hosted by Oxford Junior Farmers and each year they donate the money they make back into the community. Last year they used $10,000 to install automatic defibrillators throughout the county.
Click here for more information about the Embro Truck and Tractor Pull.