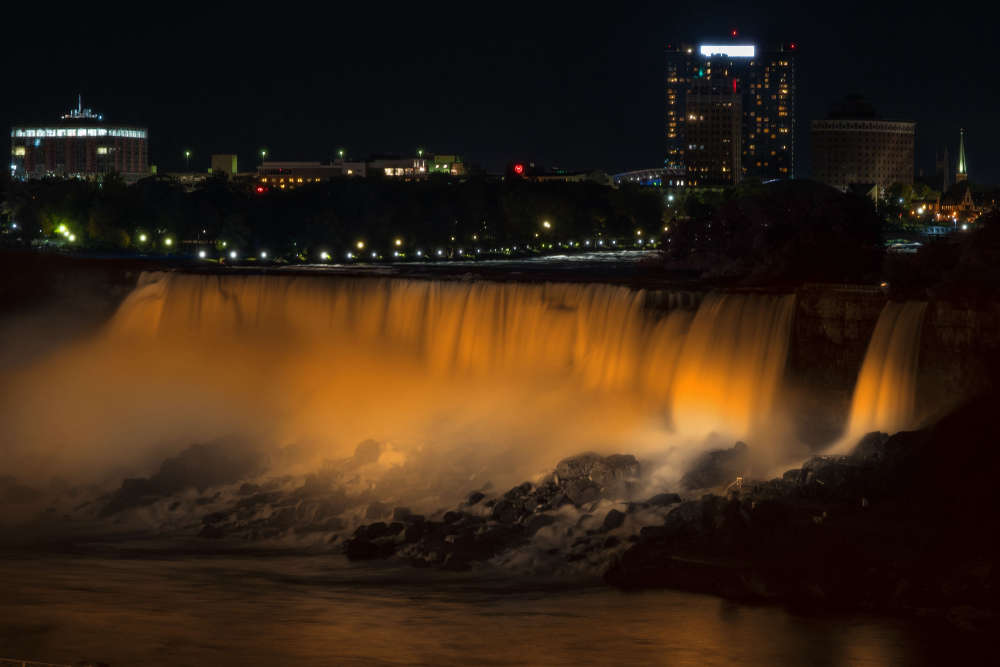 Photo Credit: Niagara Parks Commission
Falls to illuminate tonight from 10:15 p.m. to 10:30 p.m.
Niagara Falls is lighting up in gold tonight to mark the celebration of Diwali.
Diwali, also known as the Festival of Lights, is one of the most popular festivals of the Hindu religion.
The celebration, which is marked across the world, symbolizes the "victory of light over darkness, good over evil, and knowledge over ignorance."
The Canadian Horseshoe and American Falls will be illuminated from 10:15 p.m. to 10:30 p.m.