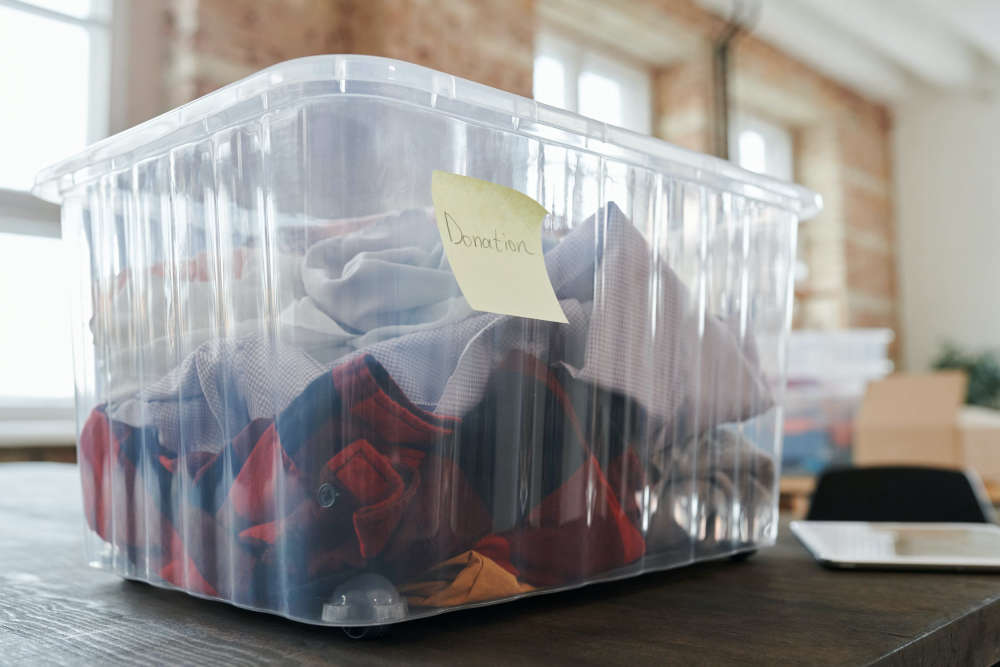 Donation bins have been set up at Sportchek locations across Southwestern Ontario, collecting clothes for Canada's very first textile recycling pilot project.
SOUTHWESTERN ONTARIO - Fashion Takes Action has launched Canada's first textile recycling pilot project right here in Southwestern Ontario.
For the month of November, you can stop by the Sportchek stores in Woodstock, London, Sarnia, Windsor and Chatham to donate your unwanted 100 percent polyester clothes. Founding Executive and Director Kelly Drennan says all of the clothes will be shredded once they remove all of the zippers, buttons and other metals.
"Our goal is to get to 1,000 kilograms of 100 percent polyester and they will deliver that to our industrial recycling partner in Quebec."
The shredded clothing will be turned into a new product that will be sold in stores by late next year. The donated clothes that do not fit the criteria for the pilot project will be sold in Goodwill stores.
Drennan explains why this pilot project is necessary.
"The problem is that 500,000 tonnes of textiles go into Canada's landfills every year. We know this because we did our own waste audit in 10 different municipalities over the course of a year."
You can find a list of participating Sportchek locations below and read more about the Fashion Takes Action non-profit organization online here.
WOODSTOCK
- Norwich Centre location, 399 Norwich Ave
LONDON
- London Hyde Park location, 1250 Fanshaw Park Road West, Unit 101
- White Oaks Mall location, 1105 Wellington Road, Unit 93
- Argyle Mall location, 1925 Dundas Street East, Unit 14
- Masonville Place location, 1680 Richmond Street North
- Westwood Centre location, 165 Wonderland Road South
SARNIA
- Lambton Mall location, 1380 Lambton Mall, Unit 170
WINDSOR
- Devonshire Mall location, 3100 Howard Ave, Suite 11
CHATHAM
- Store located at 653 Grand Avenue West