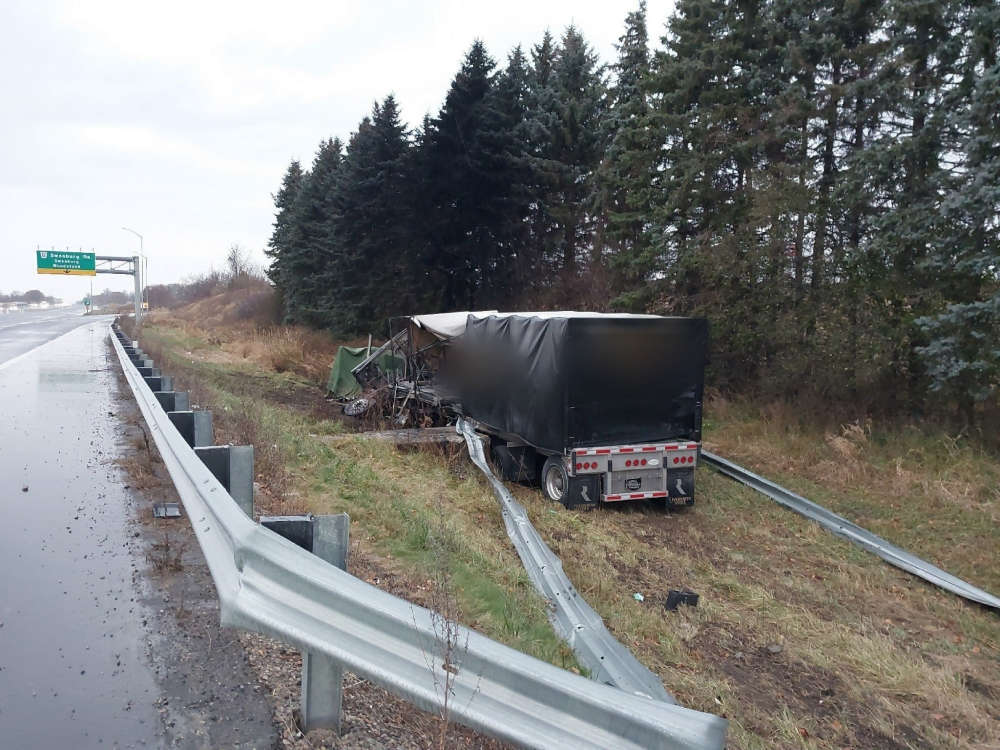 One person is dead after a tractor-trailer burst into flames this morning.
UPDATE: Police say the driver of the tractor-trailer was a 59-year-old from Windsor.
The Highway fully reopened at around 7:00 p.m. last night, but the investigation remains ongoing.
Anyone with information should call the OPP at 1-888-310-1122. You can also submit an anonymous tip through Crime Stoppers by calling 1-800-222-TIPS (8477).
---
WOODSTOCK - It was a busy morning for the Oxford OPP after a fatal crash on Highway 401 in Woodstock.
It happened at around 2:30 a.m. in the westbound lanes past Norwich Ave (Highway 59).
Media Relations Officer Patti Cote says a tractor-trailer was involved.
"What I can tell you is that the vehicle did leave the roadway and did erupt into flames. It did have one occupant, the driver, that has been pronounced deceased."
All of the westbound lanes between Norwich Ave and Sweaburg Road were closed for several hours, but two of the lanes are now open.
The investigation is ongoing and no further details have been released at this time.
UPDATE: All lanes are re-opened^pc

— OPP West Region (@OPP_WR) November 21, 2023