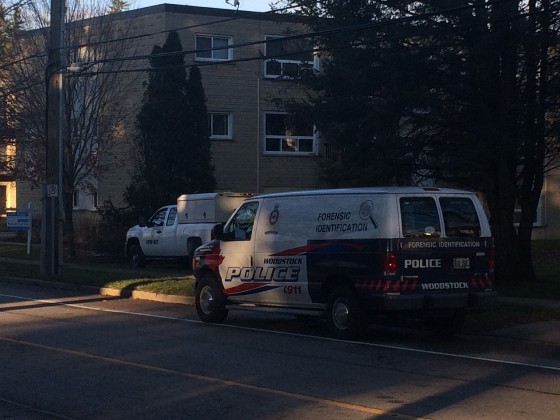 One person has died after a fire at a 24 unit apartment complex in Woodstock.
WOODSTOCK - One person has died after a fire at an apartment building on the corner of Devonshire and Vansittart Ave.
Emergency crews were called out last night around 10 p.m. Smoke filled the hallways and smoke alarms blared within the 24 unit building by the time crews arrived.
Most residents were able to evacuate quickly despite the overpowering smoke and took shelter in a Woodstock transit bus.
While investigating fire crews did find one deceased person within one of the affected apartments. The name of the deceased has not been released.
Fire fighters contained the blaze to one apartment on the east side of the building, but many other units have been affected by the smoke.
The Ontario Fire Marshall's Office and Woodstock Police Service Criminal Investigations Unit are still looking into it, but most residents have now returned to their homes.