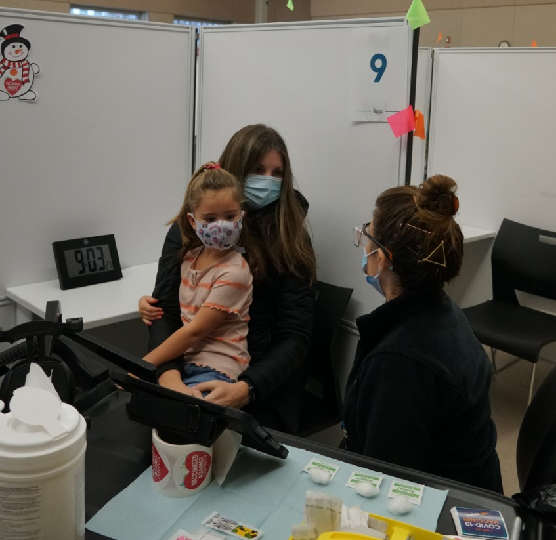 Over 3,000 parents have already signed up their children to be vaccinated in the SWPH region.
WOODSTOCK - The first child aged 5-11 was vaccinated at the Goff Hall mass vaccination clinic this morning in Woodstock.
Program Manager with SWPH Woodstock Mass Immunization clinic Mary Vandenneucker says they have already had thousands of parents sign up their children.
"To date, we have already had over 3,000 children book an appointment, we started yesterday at our Tillsonburg and St. Thomas site and today we are starting today at Goff Hall."
All of the appointments today are booked, and they are expecting to have 114 children come through the doors on the first day. Vandenneucker says they understand some parents and children might have anxiety about getting the vaccine.
"If they are hesitant, or have questions, our public health web site has numerous resources and information for them, to actually read up on about the vaccine, if they have any questions, they certainly can address it to their health care providers and resources are available online through Sick Kids, if they have specific questions."
"We are hoping to get as many children vaccinated as possible, we have 8,000 doses that did arrive to our health unit, along with 1,750 doses that have arrived to the pharmacies."
The current recommendation is that children wait two months between first and second doses. Parents or guardians need to give consent for their child to be vaccinated and they need to be present at the clinic to get the shots administered.
You can read up on the resources provided by the Health Unit online here.
You can book you child a COVID-19 vaccine through the SWPH unit online here.