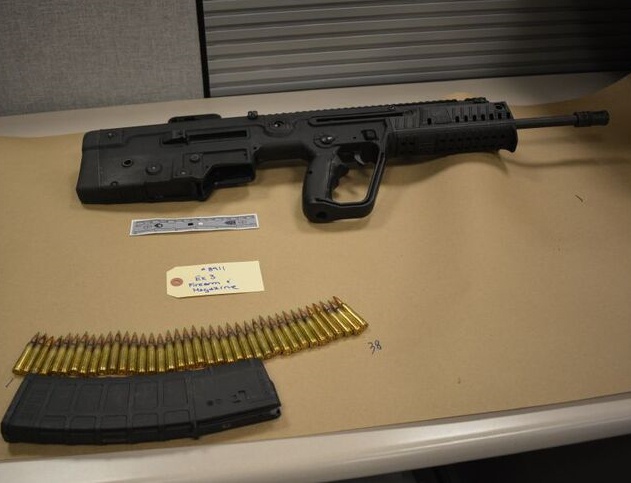 Last month, three men wearing masks armed with guns and a knife, entered the bank in Drumbo demanding cash. Today four people have been arrested in relation to armed robberies in Toronto, Waterloo and Drumbo.
DRUMBO - Toronto Police have arrested four people in related to bank robberies in Toronto, Waterloo and Drumbo.
The Oxford OPP Crime Unit assisted in the investigation. Back on Tuesday, January 19th, three masked men entered the bank in Drumbo with guns and large knife. They pointed guns at vctims, while a fourth suspect waited in a stolen getaway car. The suspects made off with some cash.
Police say these same people also committed similar crimes in Waterloo and Toronto.
The Toronto Police Squad launched a joint investigation with the WRPS and the Oxford OPP and have now arrested four people.
18 year old Sharoze Raya of Kitchener, 18 year old Ismael Isse of Kitchener, 22 year old Imran Kayani of Brampton and a 17 year old from Kitchener who cannot be named because of his age are in police custody facing multiple charges.
Those charges include the following:
1. Three counts of Robbery with a Firearm
2. Two counts of Disguise with intent
3. Point Firearm
4. Two counts of Threaten Death
5. Weapons Dangerous
6. Two counts of Conspiracy To Commit an Indictable Offence
7. Unauthorized Possession of a Firearm
8. Possession Of a Prohibited Firearm with Ammunition
9. Possession of a Firearm Obtained by Crime
10. Careless Use of a Firearm- Transport
11. Two counts of Possession Firearm Contrary to Prohibition Order
12. Five counts of Possession Of Property obtained by Crime under
13. Two counts of Fail to Comply with Release Order
The 17 year old was also charged with Careless storage of a Firearm and Careless storage of ammunition.
Police have released photo's of the weapons the suspects are accused of using.