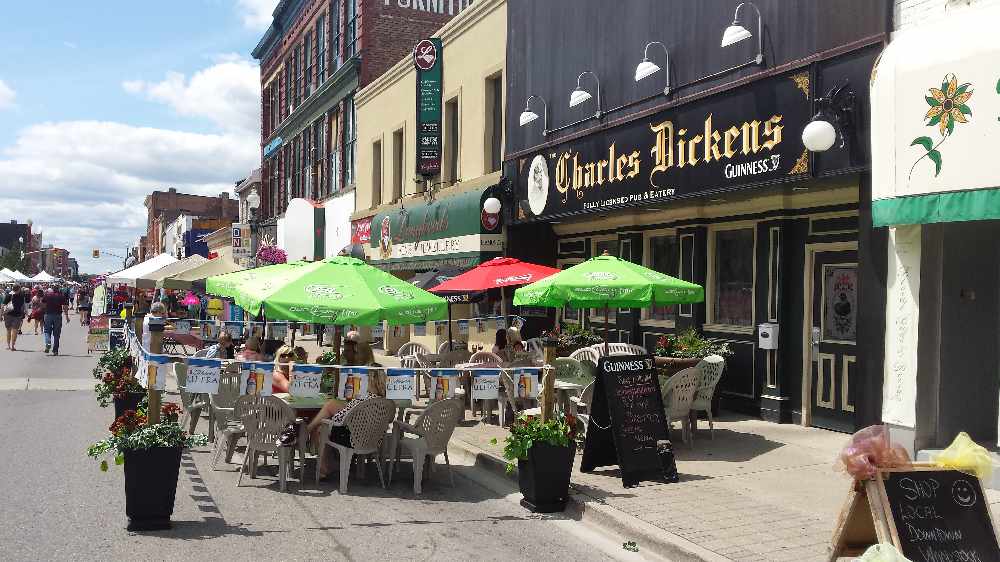 Woodstock's annual Summerfest is back today and it is bigger and better than ever.
WOODSTOCK - Streetfest is getting set to take over Downtown Woodstock starting today.
Formerly known as Summer Days the event has made leaps and bounds over the last decade with over 30 thousand people attending each year. Things get started noon today and then get roaring tonight with a free concert featuring Rik Emmett who is one of the founding members of the band Triumph. Emmett tells Heart FM what people can expect at his show that starts at 7:30 inside Museum Square.
"We will be playing old Triumph stuff in an acoustic way and I got a really nice review from a club owner in Detroit after we did a show there and he said, you know it's almost like your getting to hear the songs fresh and new."
Emmett adds he really enjoys playing these acoustic shows with his buddy Dave.
"I probably prefer playing the duo gigs with Dave, they are just the easiest, they are the most comfortable, you get to be the most natural. I'm thinking one or two more summers of doing the outdoor rock shows and I may just settle into only doing the acoustic solo and duo things."
They will have a number of live shows over the next four days with live music happening every night.
Streetfest features 175 vendors in Downtown Woodstock during the four day festival.