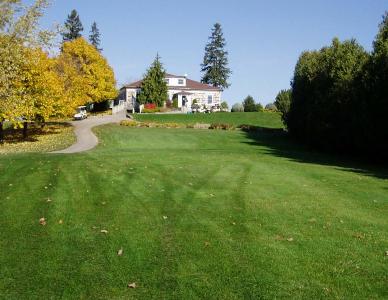 Mount Elgin Golf Course is open with plenty of tee times available for some pre-Christmas golfing.
MOUNT ELGIN - A round of golf might be on some people's schedule this week.
With the unseasonably warm weather and lack of snow, Mount Elgin Golf Course is open and ready for golfers to come out and enjoy a round.
Owner Theo Versteegh says they see a few golfers each day; "not a lot, we're getting people out every day but not too many - not too many people know that we are open."
It was 2012 the last time the course was open this late and Versteegh says the course's conditions are ideal for a good round of golf. "The course is still in great shape and we're still letting power carts out too, it's not too wet at all so give us a call."
The course is open from 9:00 am to dark each day and Versteegh hopes this unusual winter weather continues; "we basically stay open as along as we can. As soon as the snow starts to fly and stays, well then we're done."