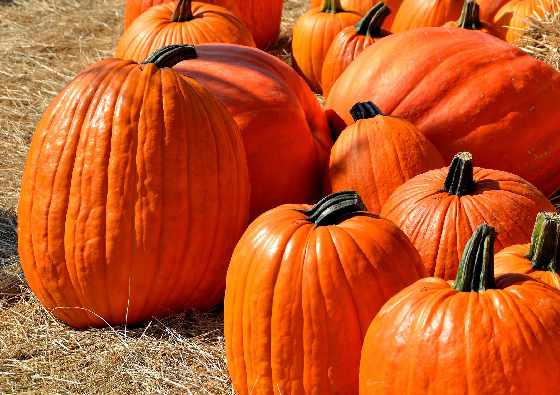 Several places in Oxford County are ready and willing to take your pumpkins and put them to good use.
The City of Woodstock has got you covered when it comes to getting rid of your pumpkins this year.
The Woodstock Environmental Advisory Committee is hosting the Great Pumpkin Rescue at the City of Woodstock Enviro Depot on James Street. Instead of throwing out or composting your pumpkins, you can donate them to local farmers to use as feed for livestock. Any local farmers looking for some pumpkins can email the advisory committee at woodstockweac@gmail.com.
The Pumpkin rescue is only accepting unpainted and uncarved pumpkins and squash as donations. Collection will be open Wednesday November 3 – Friday November 5, from 10 am to 6 pm and Saturday November 6, from 7:30 am to 3pm.
Meanwhile, if you don't live in Woodstock, there are plenty of places to properly dispose of your pumpkins this year. The Whisper Gardiner has made it easy for everyone to donate their pumpkins. It is not a good idea to leave your pumpkins in natural areas to feed wildlife. It is much safer to donate them to any of the following locations in Oxford County:
Whisper Gardiner
584486 Beachville Road
Beachville, ON N0J1A0
Purses and Things
c/o Florence Musgrave
Beachville Road, Beachville
Bryan Smith
70 Glenn Avenue, N., Sweaburg N4S 7V6
Good Nature Eco Farm
135148 13th Line, Thamesford N0M 2M0
Northlane Farm
662742 Rd 66, Thamesford
(Behind the Banner road vet clinic)
** This location will take your Jack'O Lanterns. Please remove candles and lights before drop off. No painted pumpkins please. ??
Udderly Ridiculous Goats and Llamas
906200 Township Rd 12, Bright, ON N0J 1B0
Tillsonburg Transfer Station
50 Newell Road, Tillsonburg
City of Woodstock Yard
James Street, near Springbank
Greener Pastures Eco-Farm
774766 Oxford Rd 14, Woodstock ON N4S 7W3