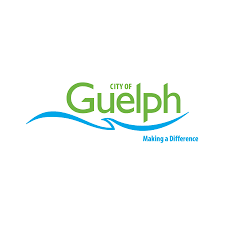 The City of Guelph declares a state of emergency after frontline workers in a ward at Guelph General hospital tested positive.
GUELPH - The Mayor of Guelph, Cam Guthrie has declared a state of emergency for the City of Guelph in response to the COVID-19 pandemic.

The announcement came late Thursday night after an outbreak of the virus was declared at Guelph General Hospital.

Guthrie says five healthcare nurses were tested positive for the virus, and he is urging residents to stay home, to protect themselves and the frontline workers.

In a tweet, Guthrie explains the decision.

"The outbreak has occurred in a specific ward at the Guelph General Hospital, that had affected five health care workers testing positive, we now have substantiated evidence that the virus is being transferred person to person in Guelph. We all know what we must do to stop the spread of the virus."

Guthrie spoke with conviction when talking about the lack of social distancing.

"Let me be clear, if you don't absolutely need to leave your home, stay home. If you recently returned from a trip overseas, you know the rules, stay in your home for 14 days. I'm still hearing of people gathering for large parties, I'm still hearing of parents taking their kids to playgrounds despite the fact we closed them down two days ago, don't do it, you are not helping us slow this virus down."

The state of emergency is effective immediately, and will remain in effect until further notice.

The mayor of the city with over 135,00 people ended his statement by thanking all of the frontline healthcare workers.
Guelph is the latest city to declare a state of emergency in the region, joining, Brant County (Brantford), Waterloo Region (Kitchener, Cambridge and Waterloo) Elgin County (St.Thomas, Aylmer) and the city of London.
With new information today, I have declared a State of Emergency for the City of #Guelph: https://t.co/dZhpvZ13rt pic.twitter.com/g5hW4tvfyt

— Mayor Cam Guthrie (@CamGuthrie) March 27, 2020