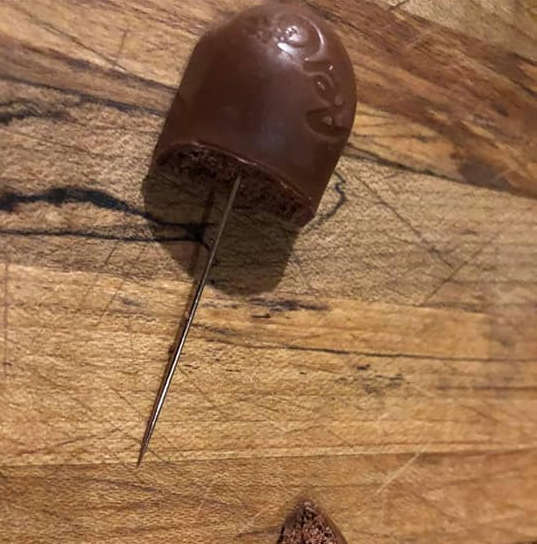 Police are investigating after a trick or treater in Thamesford found an aero bar with a needle sticking out of the chocolate.
THAMESFORD - Oxford OPP are investigating a piece of candy being tampered with in Thamesford on Halloween.
Police have shared photos of a aero bar that appears to have a sharp needle placed it. A trick or treater collected this candy on Halloween night in Thamesford.
This is the second report of candy tampering from Halloween. Yesterday it was a reported someone was handing out weed gummies in Huron County. That story proved to be false and the candy was not cannabis.
Police are reminding parents to please check all treats before consumption.
Anyone with information is asked to contact Oxford OPP at 1-888-310-1122.