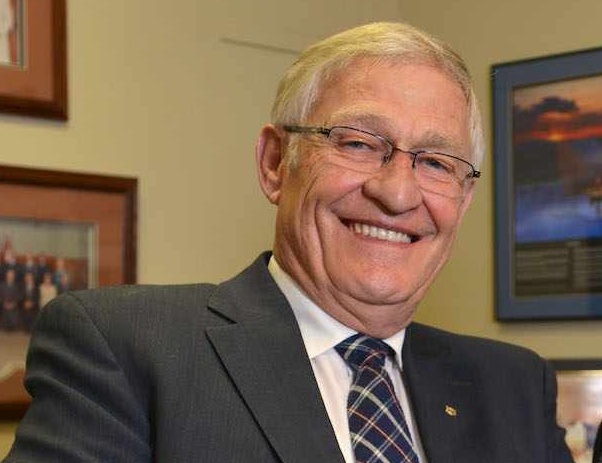 Starting tomorrow section 6.1 of Bill 156 will become law and it states that no person shall stop, hinder, or obstruct with a motor vehicle transporting farm animals.
OXFORD COUNTY - Bill 156, the security from trespass and protecting food safety act has received royal ascent and has been the law for a couple of months now.
The Bill is intended to protect farm animals, the food supply, farmers and others from risks that are created when trespassers enter places where farm animals are kept or when persons engage in unauthorized interactions with farm animals. The risks include the risk of exposing farm animals to disease and stress, as well as the risk of introducing contaminants into the food supply.
Local MPP and the Minister of Agriculture Food and Rural Affairs Ernie Hardeman says starting on Wednesday, they are proclaiming section 6.1 of the bill.
"That is the section of the bill that deals with transportation and states that no person shall stop, hinder, or obstruct with a motor vehicle transporting farm animals. Obviously with the situation we have been seeing over the last couple of months, escalating on a regular basis, for the people's safety and the food's safety, we have decided to proclaim that and bring it into law."
Animal protection zones are defined in section 2 of the Bill as areas on farms, animal processing facilities and other prescribed premises on which farm animals may be kept or located. Fines for trespassing in these areas are $15,000 maximum for a first offence and a $25,000 maximum for a second offence.
Hardeman explains why they implemented Bill 156 in the first place.
"When people were causing these challenges on farms or in the transporting of animals, there was a lot of concern from farmers and farm families who didn't feel safe on their own property. We had a problem at the processing plants, that when people came in, it was a risk to food safety and on the farm they were disturbing the animals."
Hardeman notes, it is still legal to protest on public property.
"This bill in no way stops anyone from having their say and demonstrating on public property, as long as they don't intrude into travel portions of the road, or interfere with other people who are using that public property, as they have a right to do."