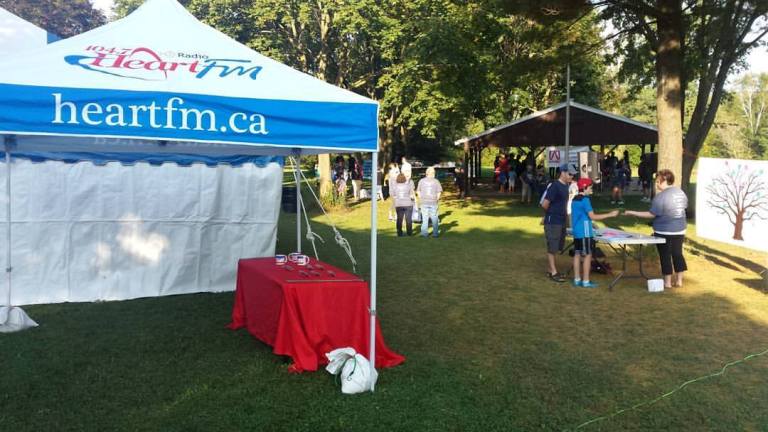 This years hike for hospice raised over $76,000 for the VON Sakura House.
WOODSTOCK - The Hike for Hospice was another huge success for the VON Sakura House.
This year hundreds of people showed up to Roth park to participate in the festivities. Fund Development Coordinator for VON Oxford Michelle Horwood provided Heart FM with the fundraising total on the Lainger and Sabrina show this morning.
"We're in counting still as we get our final donations in this week, but right now we are at $76,000 and all of the money raised goes towards the operational costs of Sakura House."
Horwood says all of the money raised at this event helps to make sure the patients and families who use the services of the hospice can continue to do so free of charge.
Hike for Hospice is the second biggest fundraiser for VON Sakura house. Their biggest fundraiser happens every winter with Handbags for Hospice.