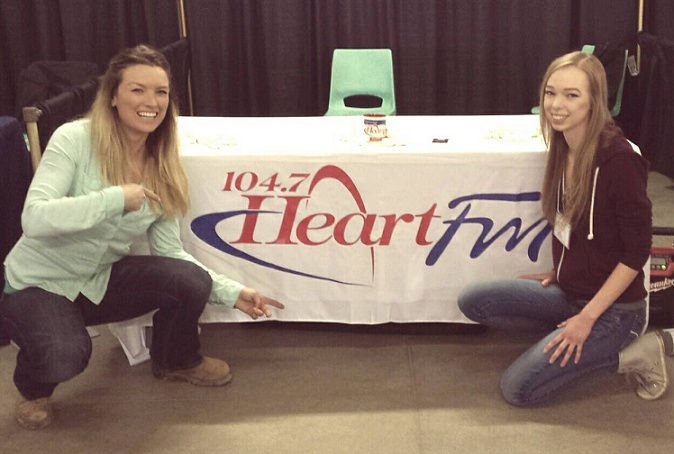 HGTV Star Kate Campbell stops by the Heart FM booth at the Woodstock Home Show for a photo with Cruiser Teresa
Woodstock Home Show featured special celebrity speakers, demonstrations, and some helpful tips from local contractors
WOODSTOCK - The Woodstock Fairgrounds was a happening place this weekend, packed with homeowners seeking inspiration at the Home Show.
Lots of different vendors were set up to allow people could speak with local contractors, roofers, and landscapers and get new ideas for some home improvements. They also had some celebrity guest speakers as well. Chair Todd Ellerby tells Heart FM about Sunday's speaker.
"We had Carson Arthur - he's a landscape expert who does several different landscaping shows on HGTV and he talked about environmental landscaping, that is going to save you on your water bills and so forth."
According to Ellerby, Arthur was not the only celebrity to take the stage at the show.
"Kate Campbell, who does a whole bunch of shows on HGTV starting out with Mike Holmes show years ago and now she mainly working with Paul LeFrance, she discussed renovations she's actually doing on her own personal home right now."
Campbell spoke at the show on Saturday.
Ellerby says the Home Show has been gaining momentum over the past couple of years.
"The Home Show is growing steadily. We had a couple of down years and with a new board of directors we really turned the show around and it's growing. The vendors really enjoy coming back."