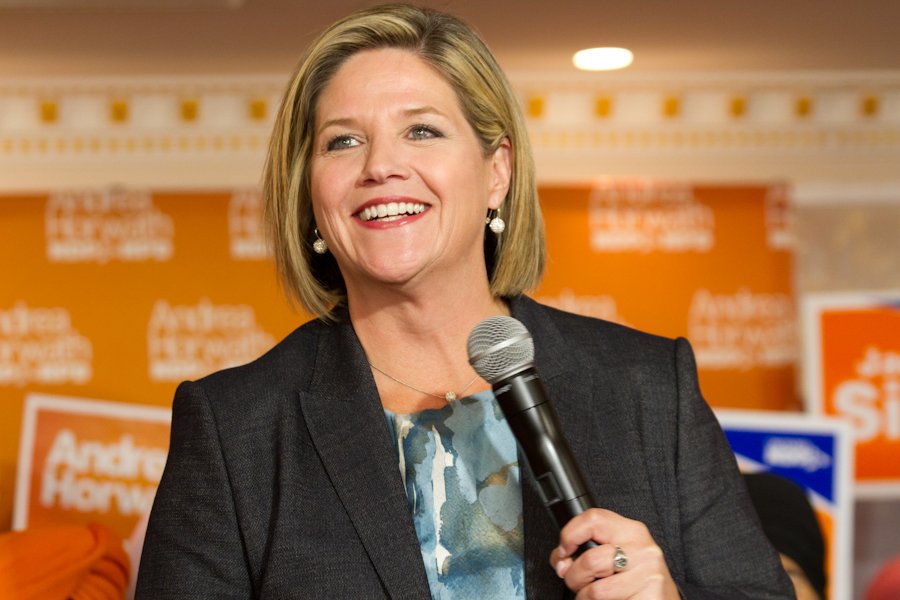 The Horwath plan calls for gradual yearly increases to reach $20/h by May 2026.
The NDP is promising a $20/h minimum wage if elected in the New Year.
Leader Andrea Horwath announced her plan on Tuesday morning. It would call for a gradual increase of a $1 per hour, every year until 2026, to reach the $20/h mark.
Horwath says the current minimum wage is not enough to live on.
"Whether you are stocking grocery store shelves or cleaning a hospital you deserve respect. All workers deserve respect. Respect is not just saying thank you and calling someone a hero. Respect means paying people a wage that pays the bills."
Horwath says the Ford Government has not done enough for workers.
"Doug Ford cancelled a minimum wage increase and froze workers' wages for three years. He has denied workers paid sick days again and again. And his low-wage policy includes a wage cap, which is forcing wages down for the whole middle class. He's not here for working folks. It's time for a premier that is."