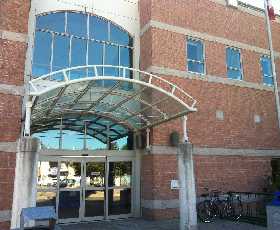 Transparency and openess are one of the first moves made by the new Ingersoll council.
INGERSOLL - Several steps were taken by Ingersoll's new council to improve transparency to the public.
Council voted in favour of releasing information from closed meetings to the public once the matters in the meeting have been completed.
Closed meetings usually take place for several reasons including: litigation, proposing acquisition or disposition of land, personal matters, labour contracts etc.
Town Clerk for Ingersoll, Michael Graves said, "what we're undertaking is putting information out about closed sessions so when a closed session item is completed and we've reported it out to the public completely, we are going to advise everybody what sessions we met on and the basics of what were discussed in the closed sessions."
Council also voted in favour of appointing Gregory Stewart as the Town of Ingersoll's closed meeting investigator.
The move to appoint their own independent closed meeting investigator is in response to provincial legislation. "We are glad that the Accountability and Transparency Act has been amended so that the Ombudsman won't oversee our meeting investigation, we think that's a duplication..." Graves added, "it (amendment) gives a nod to municipalities that they are responsible for dealing with their own meeting investigators." Stewart has been appointed for a four year term; he also handles investigating the County of Oxford.