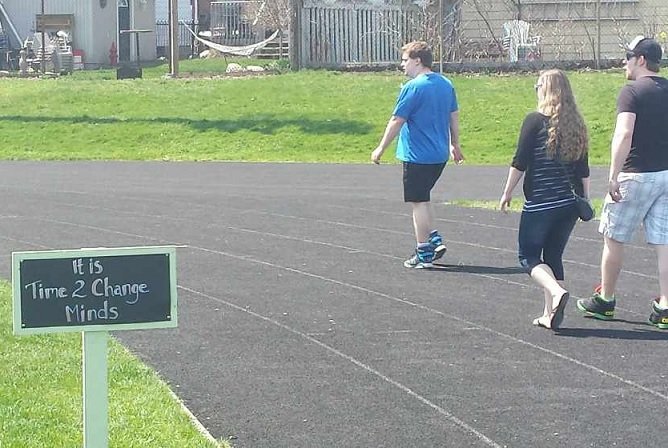 Come out and attend Time to Change Minds at CASS from 12pm to 4pm today.
WOODSTOCK - Support awareness and stamp out the stigma of mental illness at the Time to Change Minds fundraiser organized in memory of 19 year old Tyler Maskell who took his own life in 2013 after being diagnosed with schizophrenia.
Community Engagement, Kathlene Campbell-Conlon explains what will all be going on at the fundraiser.
"It is a walk, but its more than a walk. There's also a BBQ, there's 50/50, a silent auction, some mini community challenges, team games and we have bubble soccer as well. Which is a really fun thing for everyone to get a chance to try out."
The event is going to be at CASS, inside or outside, depending on the weather. Everything gets underway at 12:00pm till 4:00pm.
Campbell-Conlon adds how much the CMHA has raised through T2CM.
"They've raised well over $100,000 since the beginning of this event, 6 years ago, and all that money has gone towards mental health programming here in Woodstock and Oxford County. A lot of the programs really support youth that are living with mental health and allowing them to have great experiences, perhaps going to physical fitness programs or being able to look into equine therapy with horses. It's been a really great benefit."
For more information visit their website here.