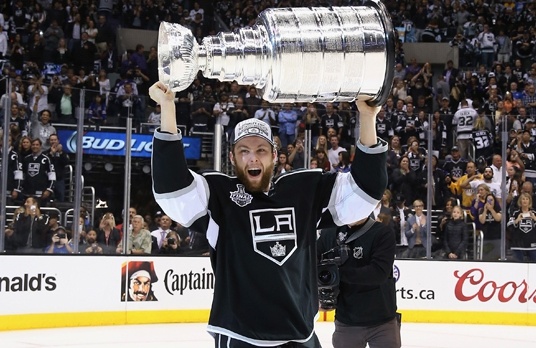 The LA Kings' season is still far from over, but Jake Muzzin is already looking forward to the Hopeaholics Charity Golf Tourny
WOODSTOCK - While teams like the Toronto Maple Leafs are already booking tee times, the L.A. Kings are gearing up for the playoffs.
Woodstock native and Kings player Jake Muzzin isn't really thinking about golf right now, however he has signed up for a tournament in late June, when he hopes to be done playing hockey. Muzzin will be in Kitchener for the 3rd Annual Hopeaholics Golf Tournament on June 27th at the Blue Springs Golf Club in Acton. The L.A. Kings D-Man tells Heart FM it promises to be a great day and he plans on bringing some of his friends from Woodstock with him.
"We usually get a good crowd, some of the local guys I hang out with usually come out and we hack the ball around for an afternoon. It's nice to see everyone get out there and play. Obviously it's for a good cause and it's a nice day to get out and golf and it's all for charity so I mean it's a great event."
All of the money raised will go towards the Jays Care Foundation and so far the tournament has raised over $50 000. You can find more information on how to sign up online at http://www.hopeaholics.com.