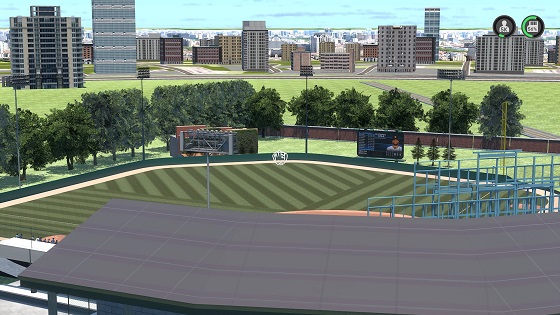 You can download exact replica's of Labatt Park in London and a couple of other IBL stadiums thanks to a local freelance journalist.
LONDON - You can now play a game of baseball at Labatt Park London on MLB The Show thanks to a local freelance Journalist.
Rob Leth used the create a stadium mode to build an exact replica of the iconic ballpark. Leth says he tried to make it as realistic as possible using every last detail he could.
"I have a batting cage behind the third base stands, the portable batting cage, the press box behind the plate in behind the bleachers, there is so much you can do, even the houses behind the bleachers. The one unique feature of the stadium that was a bit of a challenge was the back stop up above the grandstands."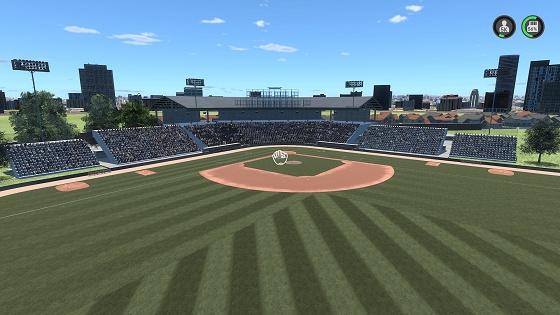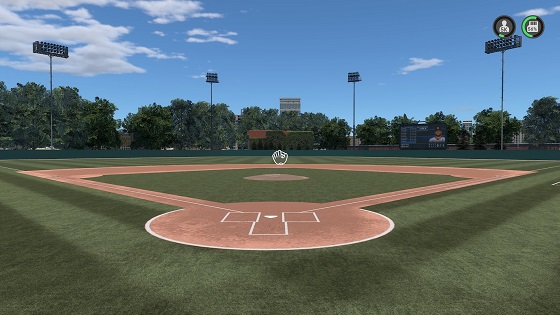 Leth was born in London, but never actually visited Labatt Stadium. He created the diamond using pictures and aerial shots. The first diamond he created was his home ball park, the Kinsmen Stadium in Oshawa.
"That is the stadium I played in the most, all the way through college, so I pretty much know ever nook and cranny of that stadium even without going over or looking at pictures of it."
Leth has since created other stadiums in the Intercounty Baseball League including Iroquois Park in Whitby and Howard Talbot Park in Toronto. Since he posted the stadiums on social media, they have kind of taken off and Leth has been featured in several articles and podcasts.
"I just wanted to create a few parks I enjoyed playing in as a kid growing up and I thought other people might enjoy it as well if they had been to the stadium. This is taking off more then I have ever expected, even getting feedback from the London Majors who actually play in the stadium, that was pretty cool."
Leth says he is getting all kinds of requests now from people, asking him to create their home town stadiums.
@ChrisMcMillan29 pic.twitter.com/H8o7siSmww

— Rob Leth (@RobLeth) May 14, 2021
Labatt Park in London is the oldest stadium in the world that continues to operate, going back to 1877.
You can download the stadiums on MLB The Show 21 by searching 'Robbo33' in the vault.
I have now created four stadiums in @MLBTheShow:

Kinsmen Stadium - Oshawa
Iroquois Park - Whitby
Labatt Park - London
Howard Talbot Park - Toronto

Search 'Robbo33' in the vault to download and play them!@Sport_Durham @IBL1919 @CDNBaseballNet @durhamlords @londonmajors pic.twitter.com/5CLlYj95pm

— Rob Leth (@RobLeth) May 14, 2021