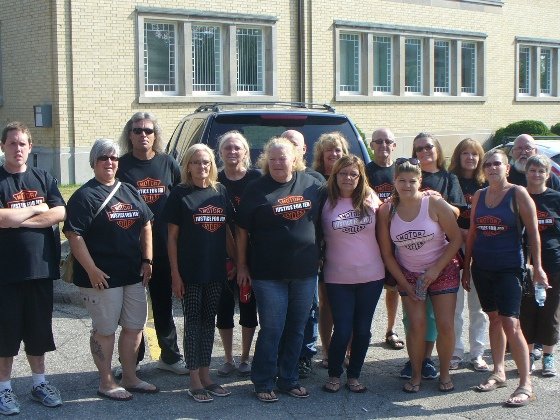 Once again the bail hearing for a man charged with manslaughter in Woodstock has been delayed.
WOODSTOCK - For the sixth time in a row a bail hearing for a Woodstock man charged with manslaughter has been delayed.
24 year old Flavius Miron is accused of killing 48 year old Jerry Klassen, after he was found unresponsive in his home on July 13th. He appeared before the courts via a video conference in Woodstock this morning. Miron remained motionless during his hearing which only lasted a few minutes. His case was delayed until August 31st as his lawyer said they need to receive and review disclosure for the case.
The court room was once again filled with Klassen supporters who wore shirts reading Justice for Jed with a Harley Davidson logo. They have gone to every court appearance and the supporters are growing in numbers.