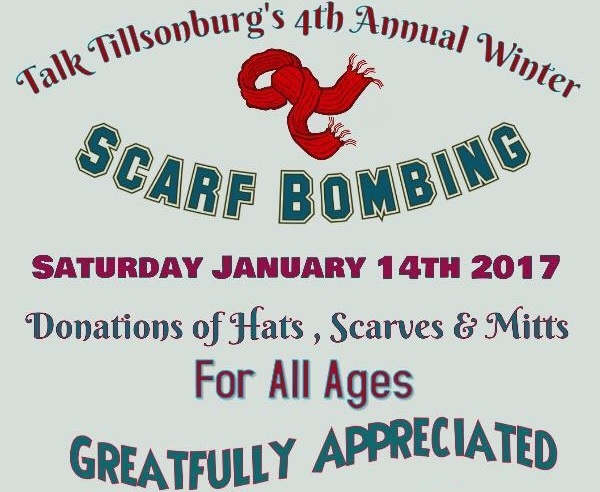 A local group will be leaving hats, mitts, scarves, and other winter wear around town to keep everyone warm.
TILLSONBURG - No one in Tillsonburg will have to bear the cold alone thanks to a scarf bombing.
Local group Talk Tillsonburg will be out in mid January to tie scarves, hats, mitts, and other winter-wear around the town.
Organizer Catherine Ryan says people who need a little warmth are free to take whatever they find.
"I ask people to please donate gently used scarves, hats, mitts, or new ones - whichever they prefer and then we have it set for January 14th this year and we tag them with a note saying 'If you're cold, I'm yours. Take me home."
This is the fourth Talk Tillsonburg Scarf Bombing, and Ryan says they see the items disappear within hours.
"The first year they were gone within half a day. Then we did a second one that year because the first one was such a success I ran a second one. And they were gone within the day. And last year's too - they were all gone by day's end."
Anyone interested in donating to the cause can get in touch with Ryan through the Talk Tillsonburg Scarf Bombing Event Page