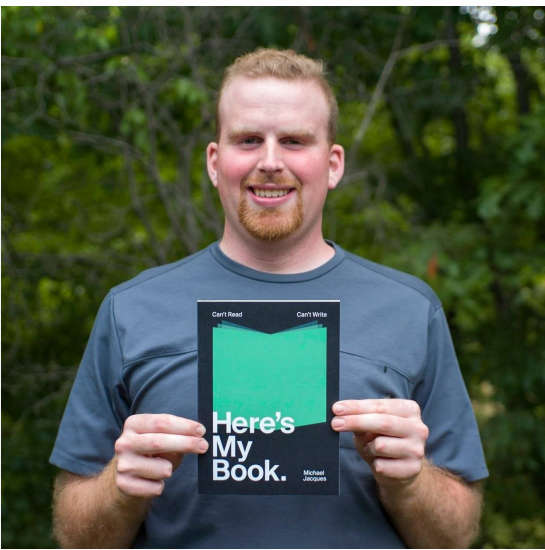 Michael Jacques will be hosting two virtual events this month all about his new book titled Can't Read, Can't Write: Here's My Book.
OXFORD COUNTY - A local author living with autism and an intellectual disability is hoping to inspire others.
Michael Jacques will be at the forefront of a presentation on Zoom next Monday, November 15th. Jacques is able to hold down a job and is the President of the Board of Community Living Ontario.
Resource Consultant with Early Beginnings Linda Sonnenburg says Michael will be talking about his book, "Can't Read, Can't Write: Here's My Book'
"One of the quotes in his book, is all my life, all I ever wanted to do was read a book with no help and now I am the author of a book."
Sonnenburg says Jacques story is truly inspirational.
"Even being diagnosed with autism and and intellectual disability, he holds a job at Sobeys, he is on the Special Olympics committee and he is has just been appointed to President of the board of Community Living Ontario."
Michael wrote and self-published Can't Read, Can't Write Here's My Book using speech-to-text technology in 2018. Last year he released a children's book that he co-authored with Heather Gale titled, I Belong: Can I Play?
In 2019 he was chosen as Fonthill's person of the year and is a special Olympic athlete in baseball and basketball.
These events are sponsored by Good Beginnings, Childinu and Oxford County. You can get your free ticket to the Zoom presentation on the 15th from 7:00 pm to 8:00 pm online here.
Then the following Monday, November 22nd, Michael will host a Facebook Live event where people can ask questions and have an open discussion. This will be live streamed on ChildinuOxford Team Facebook page and questions for Michael can be sent through the following survey link online here.