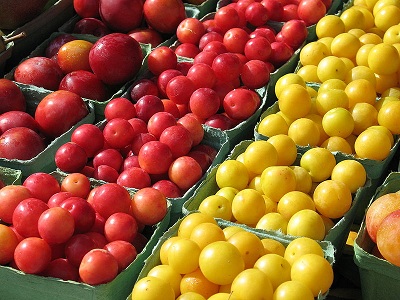 Starting tomorrow several local grocery stores and pharmacies in Oxford County are going to offer special hours just for seniors.
OXFORD – With what feels like the weight of the world on our shoulders these days as we try to understand the drastic changes in every day life due to the COVID-19 outbreak, taking stock of the humanity and compassion that is present in our community, might help to lessen that weight.
The panic buying at the stores has only increased the risk already present for our most vulnerable. To help alleviate local grocers in Oxford County have stepped up and allocated specific shopping times for seniors only.
Practicing social distance is something we are all getting used to. Health authorities insist that social distancing at this time is imperative to decrease the risk of contracting the virus. It is also highly recommended that seniors remain at home and away from high traffic public places.
As of tomorrow, most Shoppers Drug Mart locations across the region are devoting the first hour of operating hours to seniors only shopping. Each location varies, depending on regular store hours.
Zehrs in Woodstock, is restricting 7a.m. - 8 a.m. daily, starting tomorrow for seniors only shopping. This is ongoing until further notice.
The local manager directed us to the nation wide message from the C.E.O of PC Optimum, Galen Weston, who in his statement reassures Canadians that they will not run out of food or essential supplies.
Weston also recommends people take advantage of e-prescribing and PC Express options like click-and-collect. Last week the company eliminated pick up fees, and guaranteed they will not hike prices.
For Seniors in Ingersoll, Tremblett's Independent Grocer is following suit with seniors only shopping daily from 6a.m - 8a.m. daily until further notice, starting tomorrow. They too recommend online ordering to reduce interaction and person to person contact.
Starting Friday, the Woodstock Sobey's has devoted their first hour of operations from 7a.m.- 8a.m. to seniors only shopping.
Assistant manager of Sobeys, T.J Stover says the store will be sanitized nightly and ready to accommodate seniors for the morning.
"Seniors will be the first in the store, so they will have sanitized carts, registers, touch pads etc. we will have an extensive cleaning routine each night to ensure everything is as clean as possible."
Stover adds that the store also offers sensory-friendly shopping every Wednesday from 6p.m.- 8p.m. with reduced lighting, suspended announcements, no overhead music and reduced scanner noises.
Sobey's in Tillsonburg will also be accommodating seniors, starting Friday from 7a.m.-8.am, daily.
Scott's No Frills on Norwich Ave. in Woodstock is introducing dedicated shopping hours for customers who need assistance or consideration, including seniors and those living with disabilities. They are offering exclusive shopping for one hour before the store opens to the general public from 8 a.m. - 9a.m. on Tuesdays and Wednesdays, starting March 24th.