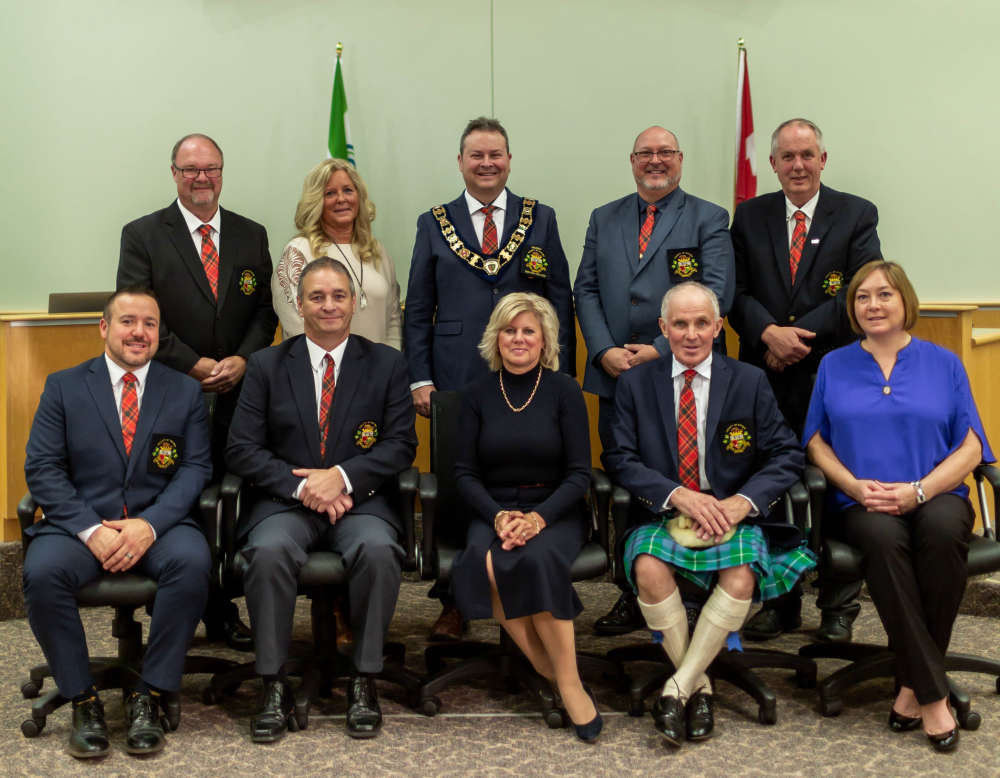 One of the first priorities for County Council is to hire a new CAO.
OXFORD - The new Warden of Oxford County took the time to speak with us only a day after being elected.
Marcus Ryan was the only nominee by County Council for the position of Warden for the 2022-26 term. He commented on what it felt like to be elected and receive the Chain of Office.
"It feels weird. I never envisioned a career in politics. I was a working engineer and then a stay-at-home Dad, then the school board suggested closing my kids' school so I got involved in the community, one thing led to another and here I am 10 years later as the Warden of Oxford County. I won't lie, it's a tremendous responsibility. When you put that Chain of Office on, you feel the physical and ethical weight of it, but I am here for it, I'm here to get things done for the residents of Oxford County."
Ryan said he was nervous leading up to the Warden election, but after he was sworn in, received the Chain of Office, sat in his chair and got to work, he immediately felt comfortable.
Warden Ryan also said he looks forward to working with the new team, including six new faces.
"The six people are going to have a very steep learning curve to understand county services and county budgeting but I've talked with all of them individually and they're all good people who take this job seriously and they're there for the right reasons. I'm highly confident that this Council is going to be able to advance issues for Oxford County residents."
Ryan says the goal is to have efficient and effective council meetings and the first priorities include hiring a new CAO and articulating a new strategic plan with a "financial, social and environmental" focus.