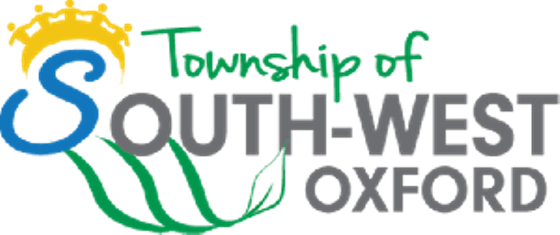 COVID-19 message from Mayor David Mayberry on behalf of the Council of the Township of South-West Oxford.
SOUTH-WEST OXFORD - COVID-19 message from Mayor David Mayberry on behalf of the Council of the Township of South-West Oxford:
The Township of South West Oxford is continually monitoring the COVID-19 situation in our region and proactively taking necessary steps to protect our staff and services to the public. The Township office and all municipal facilities remain closed for public activities but necessary appointments are being conducted by phone or email, and all staff members are willing to make reasonable accommodations.
To remain fully functional, the Township has divided our staff into two teams. We are asking one half of our staff to work from home on a weekly basis and will rotate between the two teams. We are taking these steps to assure the continuity of operations in this challenging time.
We cannot stress strongly enough how important it is for all citizens to follow the recommendations of our Public Health experts both locally and provincially. All indications show that the transmission of this virus is done primarily through human contact, and so it is imperative that we all practice physical distancing by staying 2 meters apart. This does not prevent you from participating in friendly conversations, but please do so from a safe distance. This is not a time when we want less community engagement, but rather when we need to be creative and use other methods of staying connected.
For both businesses and households impacted by COVID-19, Township Council will be discussing potential opportunities for addressing citizen concerns over the next few weeks. In the meantime, I encourage you to investigate the assistance being offered by other levels of government. You will find the latest information regarding all aspects of this pandemic in the links that follow.
Everyone in our Township has the personal responsibility to do their part to reduce the spread of this virus. Please follow these simple rules of good public health:
- Wash your hands with soap and water thoroughly and often;
- Cough and sneeze into your sleeve or a tissue;
- Dispose of tissue immediately and wash your hands;
- Keep surfaces clean and disinfected;
- Practice physical distancing by staying at least 2 metres apart;
- Stay home when you are sick.
If you think you have coronavirus (COVID-19) symptoms, or have been in close contact with someone who has it, please use the Province's Online Self-Assessment tool to help determine how to seek further care.
If we work together, we can reduce the spread of infection.