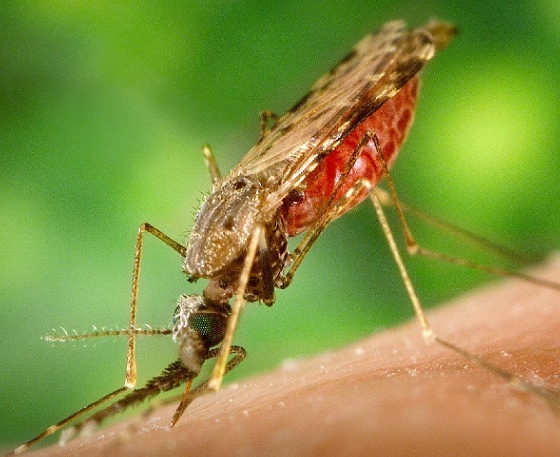 A mosquito trap in the north eastern part of Mitchell has tested positive for the West Nile Virus.
MITCHELL - Mosquitoes in Perth County have tested positive for the West Nile Virus.
A mosquito trap in the north eastern part of Mitchell came back positive with the virus. This is the first positive mosquito finding of the season in Perth County. So far no positive tests have been reported in Oxford County this summer.
Public Health Inspector Stephanie Carlisle says this has actually been a slow summer for West Nile activity.
"West Nile virus activity has been low so far across Ontario, but it's not surprising to see activity begin to increase as historically we get positive mosquito pools around this time."
In Ontario, there has been 4 probable or confirmed human cases of West Nile virus reported this year:
- Not everyone who is bitten by an infected mosquito will show symptoms of the virus.
- Of those who show symptoms, most will experience mild illness, including fever, headache, body ache, nausea, vomiting and rash on chest, stomach or back.
- About 1 in 150 people infected will get seriously ill, with symptoms like high fever, muscle weakness, vision loss and coma.
- Symptoms usually develop between two and 15 days after being bitten by an infected mosquito.
- People older than 50 are most at risk for WNV infection as are those with weakened immune systems.
People can protect themselves from mosquito bites by:
- Using insect repellent when outdoors; a repellent with DEET or Icaridin offers the most effective protection.
- Covering up with light-colored clothes, long sleeves and pants when outdoors or while in areas where mosquito activity is high.
- Taking extra protection measures at dusk and dawn when mosquitoes are most active.
- Removing standing water around the home at least once a week to reduce mosquito breeding grounds.