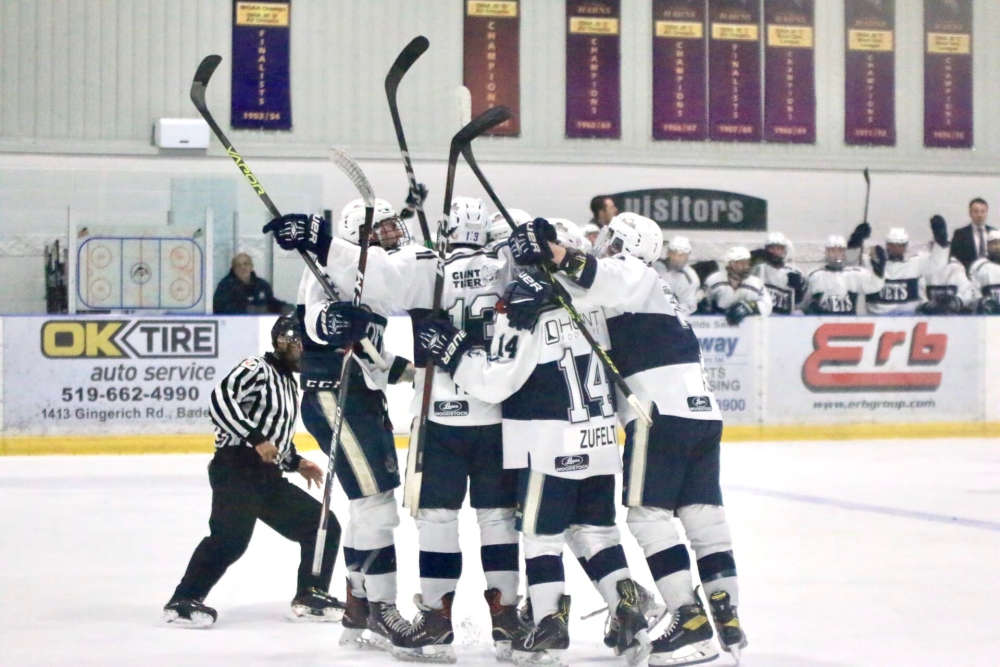 The Navy Vets are hoping the home crowd can lift them to a victory tonight as their best of 7, turns into a best of 3 against New Hamburg.
The Woodstock Navy Vets are facing their first taste of adversity on the PJHL playoffs.
Woodstock cruised to a 2-0 series lead over the New Hamburg Firebirds after taking games 1 and 2. They have dropped the last two and the best of 7 series is now all tied at 2-2, making it a best of 3.
Woodstock is hoping to use home ice to their advantage tonight as they look to take back the series lead at Southwood arena. Puck drop is at 7:45.
The series will be decided this weekend as the Navy Vets will travel to New Hamburg tomorrow night for game 6. Then if necessary a game 7 will be played in Woodstock on Sunday. The winner of this series will go to face the Tavistock Braves, who beat Wellesley in 6 games.
The Thamesford Trojans meanwhile are in Exeter tonight for game 5 of their series. Puck drop is at 8:00 pm.