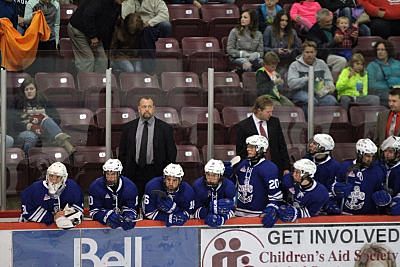 A comeback effort from the Woodstock Navy Vets to force the game into overtime was quickly extinguished by Paris who scored 2:16 into overtime.
WOODSTOCK - A comeback effort in the third period was not enough to put the Woodstock Navy Vets past Paris on Saturday night. Paris tacked three goals on the board in the first period to take a 3-0 lead into the second. After a scoreless second period, the Woodstock Navy Vets mounted a comeback evening the score to send the game into overtime. Less than three minutes into overtime, Paris scored to take the game.
Vet's goalies Jackson Swindells and Michael Roefs combined to save 29 shots.
The loss drops the Navy Vets down to third place tie with Burford. The Navy Vet's record stands at 18-14 on the season.
The Vets will get a rest until January 2nd when they visit New Hamburg to play the second place Firebirds.