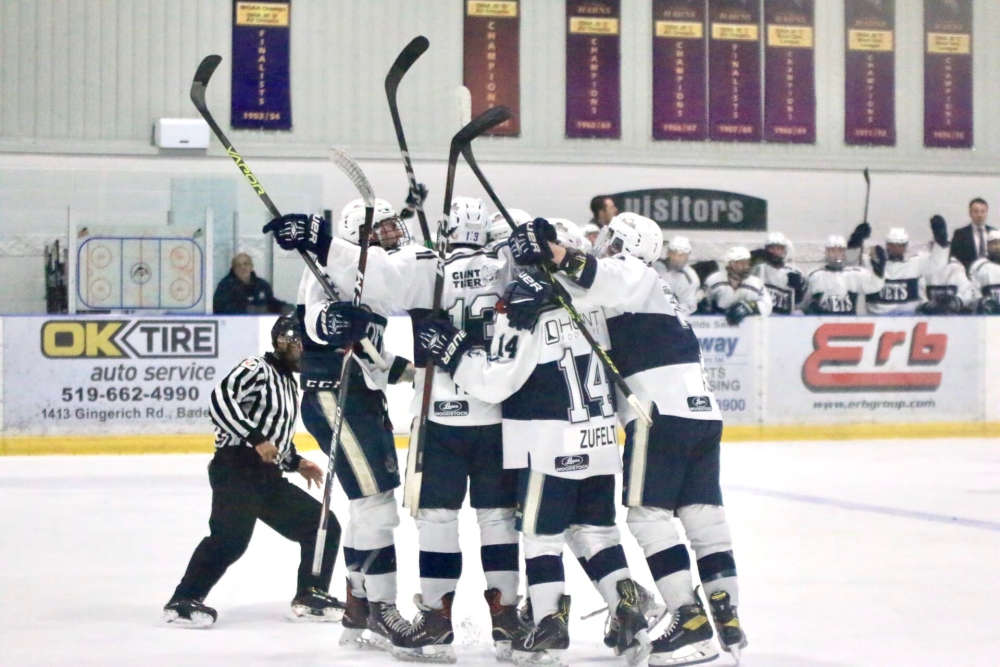 submitted photo
Liam Munro scored the game winner and Keaghan Brett was sharp again as Woodstock cruised to a 4-1 victory in New Hamburg Friday night.
WOODSTOCK - The Woodstock Navy Vets have a 2 games to nothing series lead over New Hamburg.
Nolan Brett opened the scoring for Woodstock with a power play goal in the first period. Liam Munro ended up with the game winner and Ty Dunston and Christian Pelley also added goals in the 4-1 victory Friday night in New Hamburg.
Keaghan Brett continued his stellar play in net, making 29 saves and has only allowed 1 goal in two games.
Game 3 goes tonight at Southwood arena in Woodstock. Puck drop is set for 7:45 pm. Paralympian Garrett Riley will be on hand for the ceremonial face-off. Riley is fresh off winning a silver medal with the men's Para Ice hockey team in Beijing.
Elsewhere around the league, Tavistock used home ice to their advantage, beating Wellesley 5-2 last night to take a 2 games to 1 series lead.
Thamesford meanwhile lost a heartbreak 4-3 to Exeter in Overtime.