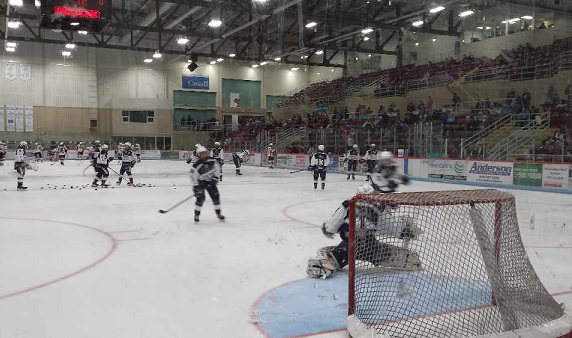 For the first time in a long time, the Woodstock Navy Vets will be playing in front of their hometown fans tonight at the Southwood arena.
WOODSTOCK - The Woodstock Navy Vets hit the ice at the Southwood Arena tonight for the first time in over a year.
They will be taking on Mitchell in the first of 6 exhibition matchups for the regular season opener in Norwich on Friday October 1st.
Fans are allowed in the building. You will have to purchase your tickets beforehand which you can do right up until puck drop online here. The puck drops at 7:45 pm.
The complete exhibition schedule is listed below:
Friday, September 10th @ 7:45pm vs. Mitchell
Saturday, September 11th @ 7:15pm at Mitchell
Friday, September 17th @ 7:30pm at Dorchester
Saturday, September 18th @ 7:45pm vs. Dorchester
Saturday, September 25th @ 1:45pm vs. Stayner
Sunday, September 26th @ TBA at Stayner