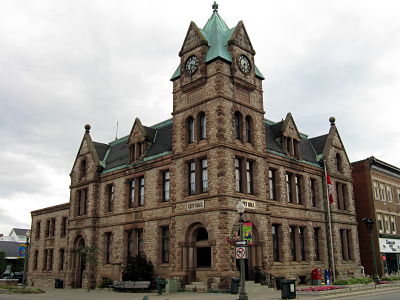 The Inaugural meeting of Woodstock City Council is set for Thursday evening.
WOODSTOCK - A new era in Woodstock City Council history will be sworn in this evening.
It's the inaugural meeting and Acting City Clerk Amy Humphries says it will be strictly ceremonial with no new business.
"Myself as the Acting City Clerk will call the meeting to order and then I will declare the election result from October 27. We will then have a prayer from Reverence David Joyce and then we will have each candidate take their oath of office and it will be administered by Michael McMahon." Humphries continues, "after that, the incoming Mayor Trevor Birtch will be invested with the Chain of Office. We will have a message from Reverend David Joyce and then each member of council will make an address."
Humphries says former council members will not formally be a part of the ceremony.
"Most of the outgoing councillor made a bit of a speech at their outgoing meeting which was on November the 20. This particular inaugural session is strictly for new councillors coming in or councillor that were reelected."
The inaugural meeting is scheduled for 7pm this evening in council chambers.