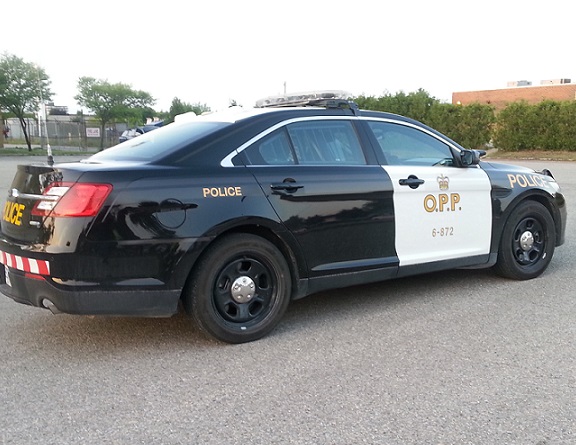 Includes underage drinking, shoplifting and mischief in Ingersoll and B&E's at two local businesses in South West Oxford.

INGERSOLL - A teenager from Ingersoll has been charged after a disturbance call at the local McDonald's in Ingersoll.
Police were called to the Mickey D's on Thames street on Sunday night shortly after 9:00 pm after a window was broken at a neighbouring business in the same plaza. When the officers arrived, a group of teens quickly dispersed. Police were able to get a description of the suspect, however they were not able to find the teen responsible for the broken window.
They did however charged a 17 year old male with underage drinking.
Police are still investigating the damage to the window and would like to speak to anyone who may have any information relating to this mischief incident.
---
INGERSOLL - A 26 year old man from Norfolk County has been charged with shoplifting in Ingersoll.
Police were called out to the Tremblett's Independent Grocer on King Street in Ingersoll on Saturday evening. On store security caught the shoplifter and held him until police arrived. The man tried to conceal two items in his coat when he checked out.
The man was charged with theft under $5,000 and released on an Appearance Notice as well as served with a Trespass Notice from the business.
---
SOUTH-WEST OXFORD - A welder has been stolen from the Binder Pool and Spa business on Ostrander Road in South-West Oxford Township.
Police say the break in happened on Sunday morning on Ostrander Road. Access to the building was gained through a locked door. A TSC Lincoln welder was stolen. It is worth an estimated $400.
An investigation is ongoing and anyone with information is asked to contact the Oxford OPP at 1-888-310-1122.
---
SOUTH-WEST OXFORD - Oxford OPP are investigating after a break in at the Sundown Country Market on Cranberry Line in South-West Oxford Township.
Police say the market was broken into early Sunday morning. Several items were rummaged through, although it does appear at this time that anything was taken.
An investigation is ongoing and Police remind the public if they see anything or anyone suspicious to call and report it immediately.
---
PARIS - Officers are looking for a semi-truck stolen out of a Paris Road driveway.
The white 1994 Freightliner semi was taken sometimes between 5 p.m. on March 14th and 8 a.m. March 16th
The OPP are asking for the assistance from the public to locate this stolen property. If you were in the Paris Road area and saw anything suspicious please call the County of Brant OPP.