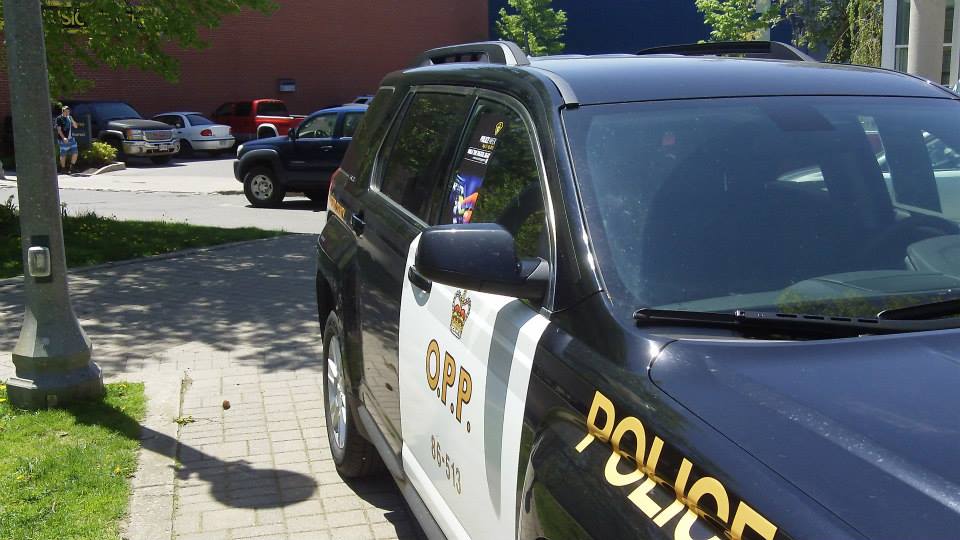 Briefs include three people charged in Delhi after police find Fentanyl, Meth, Cocaine and cash during a traffic stop, and a dog is in quarantine after biting a 10 year old in Norfolk County.
NORFOLK COUNTY - OPP are reminding everyone to never veer for deer.
A vehicle recently rolled over on Charlotteville Road 7 after trying to avoid a deer on Sunday evening. Luckily the driver was not injured in the collision, however the vehicle is likely a write off.
Constable Ed Sanchuk says you should never veer for deer.
"If you suddenly have an animal in your path, we encourage drivers to stay in control, reduce as much speed as possible, and whatever you do, steer straight. Don't veer for deer. By changing your direction quickly, you increase the risk of losing control, running off the roadway and rolling your vehicle. This increases the likelihood of sustaining greater damage to your vehicle and serious injury."
Some other helpful hints to ensure a safe journey during this time of year are as follows:
- Look all around, not just straight ahead. Deer or wildlife will often run across the road from ditches and protected areas such as stream corridors and woodlots.
- Where you see one, expect more.
- Slow down. The slower you go, the more time you have to react should you encounter any wildlife on the roadway.
- Wildlife can move across roads at any time of the day or night.
- Watch for glowing eyes at night
- Don't veer for animals. Should an animal run into the path of your vehicle, reduce your speed quickly, steer straight and stay in control.
- Remove all distractions.
- Buckle up. If you need to stop in a hurry, you want your body restrained to prevent unnecessary injury or possibly death.
----
NORWICH TOWNSHIP - A 30 year old man from Norwich Township has been charged with impaired driving in Norfolk County.
Police were responding to a complaint on Highway 59 early Thursday morning. The original tip to police say the man was found unresponsive in his vehicle, parked on the side of the road. EMS were the first on the scene and the driver apparently woke up and fled on foot.
Officers tracked the man running northbound through a field and took him into custody without incident. The man was charged with impaired driving and fail to comply with a probation order.
---
DELHI - OPP charged three people after stopping a vehicle on James Street in Delhi.
Police say they found Fentanyl, Meth, Cocaine and cash in the car. Three people were taken into custody without incident.
32 year old Patricia Dawn Wills of Haldimand County was charged with the following offences:
- Resist peace officer
- Possession for the purpose of trafficking Cocaine
- Possession of Fentanyl
- Possession of Methamphetamine
- Possession of proceeds of property obtained by crime under $5,000
36 year old Nicholas Sawadski of Brant County was arrested on the following charges:
- Possession of Cocaine
- Obstruct Peace Officer
- Fail to comply with probation order
The third person in the vehicle was charged under the highway traffic act.
---
NORFOLK COUNTY - A 10 year old boy was injured after a dog bite on Old Mill Side Road in Norfolk County.
Police say the child was bitten by a friend's family pet, causing injuries to the child's left leg. The child was taken to the hospital for treatment.
It was discovered that the same animal had previously attacked another individual and at the request of the owner the dog was removed from the residence in order to be quarantined.
The Haldimand-Norfolk Health Unit has been notified and will be following up with the investigation.