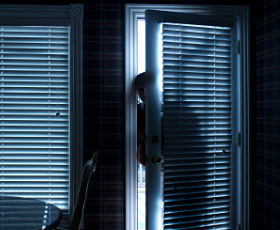 OPP are reminding everyone to lock their doors, garages, and keep valuables out of sight to deter thieves this holiday season.
OXFORD COUNTY - It's the time of year when families are in and out of their homes constantly, leaving homes vulnerable to thieves.
"Lock all windows and doors", says Oxford OPP Constable Lisa Narancsik. "Make sure that everything is locked up and secured and for people that have those window air conditioners, make sure that they are also fastened securely because you don't want anyone removing them."
Other tips include "timers on interior and exterior lights are always a good idea. If you are going to be away, make sure your curtains are closed, then it deters people from being able to look in to see what's there. Make sure your garage doors are also closed and down so that people can't venture in or see what's in there." Narancsik continues "if you are leaving and going to be gone for an extended period, make sure your neighbours know that you're going to be away and that no one should be around your house so if they do happen to see somebody they can phone police right away."