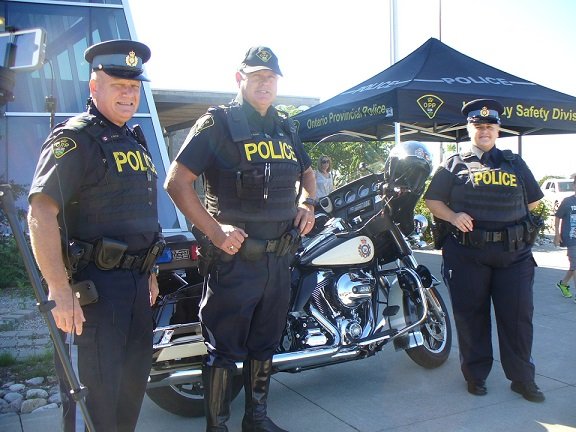 File Photo
Motorists are reminded to share the road after a deadly week for motorcyclists in Oxford County.
OXFORD COUNTY : Oxford OPP are reminding motorists to practice defensive driving after a couple of recent fatal collisions.
Two people died last week in two separate fatal crashes involving motorcycles. Constable Stacey Culbert tells Heart FM with this in mind they want to remind all motorists to share the road and drive defensively.
"The OPP is reminding all drivers, on the road, off the road that driving defensively and safely, is going to go a long way in reducing deaths on our roads and all of the roads in Ontario."
The following tips are offered to help you avoid being involved in a collision with a motorcycle:
- Be sure that you are safe to proceed before doing so; check your mirrors and all around your car.
- Over 1/3 of all crashes with motorcycles are intersection related. Slow down as you come to an intersection and look carefully for traffic, traffic control signals, cyclists, pedestrians.
- Be extra cautious when turning left in front of a motorcycle. It's difficult to judge their speed and the turn signal may unintentionally be on as some models don't shut off automatically.
- Watch for signs, such as shoulder checking or leaning, that indicate the rider is going to change lanes.
- A motorcycle is more difficult to see than other vehicles and its profile is smaller from most angles.
- Drivers can easily misjudge a motorcycle's speed or distance.
- Make sure you don't pull out in front of, or cut off, a motorcycle.
- Speed and other aggressive tactics such as tailgating can be more dangerous to the motorcyclist who has less protection on a smaller open vehicle.
- Give other drivers space to change lanes, avoid cutting them off, signal your turns and lane changes properly.