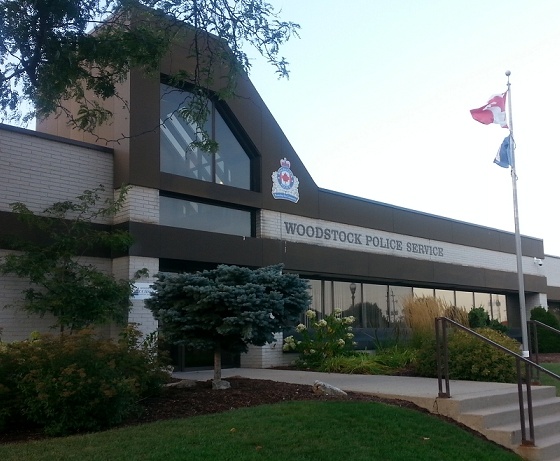 Briefs include impaired driving, a bogus robbery call, theft from Wal-mart and evading custody.
WOODSTOCK - Woodstock Police were kept busy over the weekend responding to 112 calls for service.
Police were able to take an impaired driver off the road after a speeding car lost control, jumping the curb and hitting a street sign on Dundas Street. The crash happened early Friday morning at the Van Ave intersection. Police arrested the driver a short while later and charged him with impaired driving. A breath test revealed he as twice over the legal limit.
Police say the crash caused about $1,500 damage to City property and about $4,000 to his car.
---
WOODSTOCK - A 34 year old man from Woodstock was caught red handed trying to steal from the Walmart Store on Norwich Ave.
The man was caught stuffing goods into his back pack and leaving the store without paying. He was initially caught by the Walmart loss prevention officer. However the man managed to escape custody and fled the area on a bike.
A good Samaritan witnessed the entire thing go down and followed the man until police arrived. The man was arrested by police and charged with theft and escape lawful custody.
---
WOODSTOCK - Woodstock Police are looking for a man who was trying to steal a car parked at the McDonalds on Norwich Ave.
Police say the man was carrying a hammer and tried to break into the car on Sunday afternoon. Someone spotted him doing this and called police. The suspect was able to get away before police could arrive. He is described as a man with a beard, wearing a black hoody and gray jacket.
---
PERTH EAST - Police are looking for suspects after someone broke into an electrical shed.
The shed on Line 39 in Perth East was broken into sometime between last Sunday and Friday. Hand tools, a stick welder, a leaf blower, pressure washer wands, several hand power tools, and 900 litres of diesel were taken.
---
WEST PERTH - An 18 year old from West Perth is facing mischief charges after a bogus call to police about a robbery.
OPP were called to a home on Ontario Road last Wednesday afternoon after getting word of a robbery. After investigating the officers determined the robbery allegations were unfounded and the story had been made up.
An 18 year old woman was charged with public mischief. No reason was given as to why she would have made up the story.