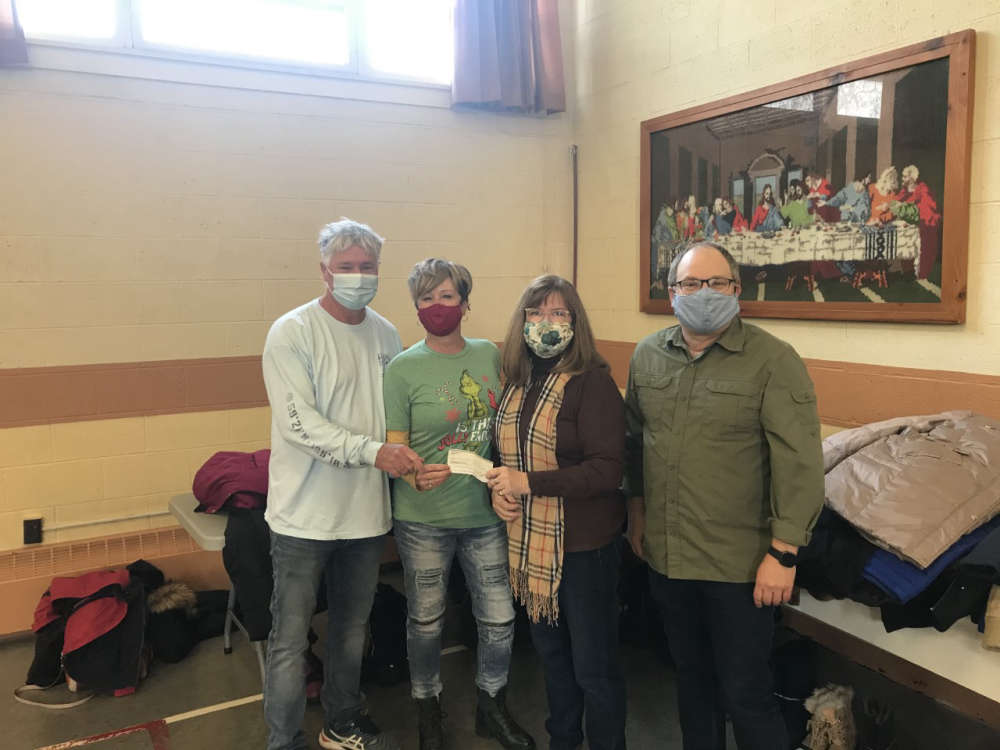 The money will help the Christmas place purchase gift cards and toys for local families in Woodstock and Oxford County.
WOODSTOCK - The Oxford Lions Club donated over $1,000 to Christmas Place in Woodstock this morning.
Heart FM was on hand for the cheque presentation. Lions Member Jacqueline Newton says they were thrilled to present this cheque to Christmas Place this morning.
"We have a $1,000 that we have raised from our activities and we are so pleased to give it to Christmas Place."
The Christmas Place provides families with Christmas gifts every year. It is run every year through Operation Sharing and has helped hundreds of families have a better Christmas over the years.
Organizer Cathy Gardiner explains what this money will go towards.
"This is going to go towards the purchase of gift cards and or toys, if we need something specific. We actually do have a big ask for sensory toys, for kids that have developmental issues and things like that. So sometimes, those aren't the normal toys that are just automatically picked up on the shelves. We have gotten help from Oxford Lions, many times over the years and are really happy to see them return."
Christmas Place is need of more donations this year, to help ensure everyone has a great Christmas.
Newton says the Oxford Lions Club are always happy to give back to the community.
"One of our main fundraisers is a music and comedy show, which have done for 8 years in Woodstock. We have given over $50,000 to Sakura House, thanks to that fundraiser."
You can find more information about Christmas Place and how to donate, online here.