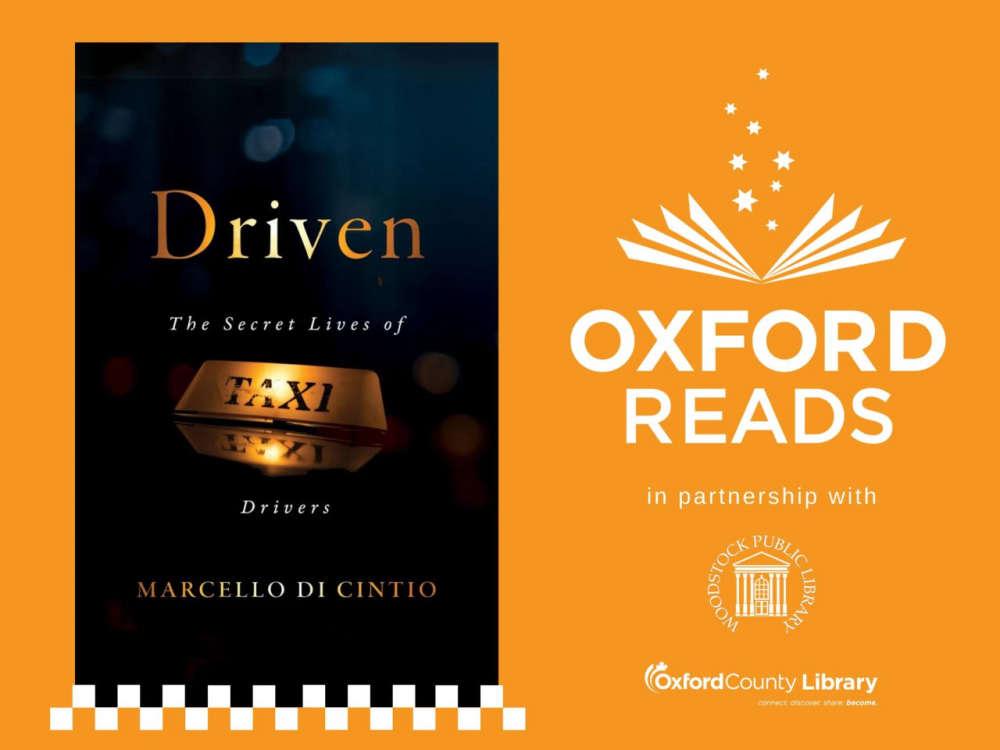 The 5th annual Oxford Reads Gala will be taking place virtually on Saturday, October 22nd and you can now register online.
OXFORD - The fifth annual Oxford Reads Gala will take place virtually later this month.
The gala is a collaboration between Oxford County Library and Woodstock Public Library. It is also the culmination of the Oxford Reads programming that started in the summer, where readers were given the book "Driven: The Secret Lives of Taxi Drivers" by Marcello Di Cintio. The event will be on October 22nd at 7:00 p.m., and it is free to register.
Outreach and Teen Librarian for Oxford County Library Meagan Brennan shares what can be expected at the gala.
"We have the author joining us live from Calgary as well as Chris dela Torre from CBC. He has been the host of our gala for the last four years. We are going to be able to join in and listen to them discuss the book, but there will also be lots of opportunities for Oxford County residents to ask questions and learn what they want to hear from the author about this fantastic book."
Di Cintio will talk about the extensive research he did in finding the unique immigration experiences, struggles, survival, and perseverance that make his book so compelling. Oxford County Library decided to invite readers to submit their own stories.
Oxford Reads' fall programming still has a few more events before the gala as well, starting with one of the Paint Nights in Embro at 6:30 p.m. tonight and a Jed Lau Cooking demonstration on Friday at the Tillsonburg Branch.

The link for more information and registration is here.