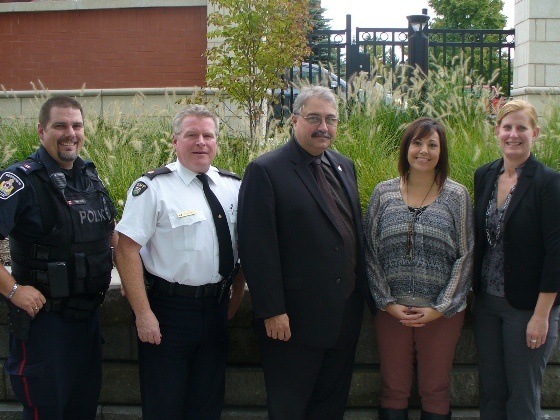 The Oxford Situation Table is a group of local agencies working together to make a difference.
WOODSTOCK - Results from the six month pilot project, the Oxford Situation Table have been made public.
The table is a group of 15 agencies in Oxford County who meet every week and work together to help people in our community. Members include Woodstock Police, the OPP and a number of groups designed to help people struggling with things like addiction, mental health, domestic abuse or problems in the home.
During the pilot project the 15 member panel approved 44 cases of people or families at an elevated risk. Once a person or home is identified they work together to provide an intervention where they try to help the people involved. Of the 44 cases 74% were connected to services for help, 3% were deceased, 2% relocated 8% were informed about services and 13% refused service.
Community Service coordinator and councillor at the Ingersoll Nurse Practitioner led clinic Lisa Longworth tells Heart FM what happens during an intervention.
``Well we go out and create the right team, so the services that most meet the needs that were identified in the presenting problem, and you know what those people just go out and knock on the door and that`s something we haven`t done in a long time, so they knock on the door and might say something like the police were here last night and they are really worried about you and felt like they couldn`t deal with the problem which is why we are here. Now sometimes they are not very receptive when we come to the door and that`s fine we leave them a card and let them know we are here if they need us. We had one elderly woman who when the police attended, well she in so uncertain terms kind of told the police to take off and to be honest when the folks went the next day and said we are really worried about you, your neighbours are worried about you she said well nobody has cared in the last 72 years but if you care now I guess you may as well come in.``
The pilot project ended in May and the situation table still meets every week. Longworth says part of the goal of today is to get the groups to sign a commitment to make the situation table a permanent fixture to help people in Oxford County.