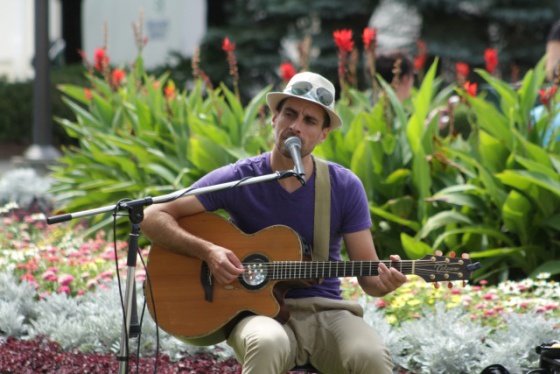 Photo Credit: Tourism Oxford
The City of Woodstock is proudly celebrating Canada's 150th with a signature event with Pavlo in the Park
Woodstock - The city of Woodstock is celebrating Canada 150 by hosting an exciting event in Woodstock's historic Victoria Park.
Surrounded by Victorian styled architecture, the free event on September 2nd will showcase local artisans and entertainment. Admission to the event is from 2-9pm and will include free tours of the Oxford Board of Health and the Ontario Court of Justice (Woodstock Courthouse).
The event highlights and celebrates the art, culture and heritage of the City of Woodstock. The line up of entertainment includes Craig Vishcer and Emily shaw among others with headlined by world renown guitarist "Pavlo" sponsored by the City of Woodstock and T.M.M.C along side local artists.
For a complete line up of events go to the City of Woodstock website.