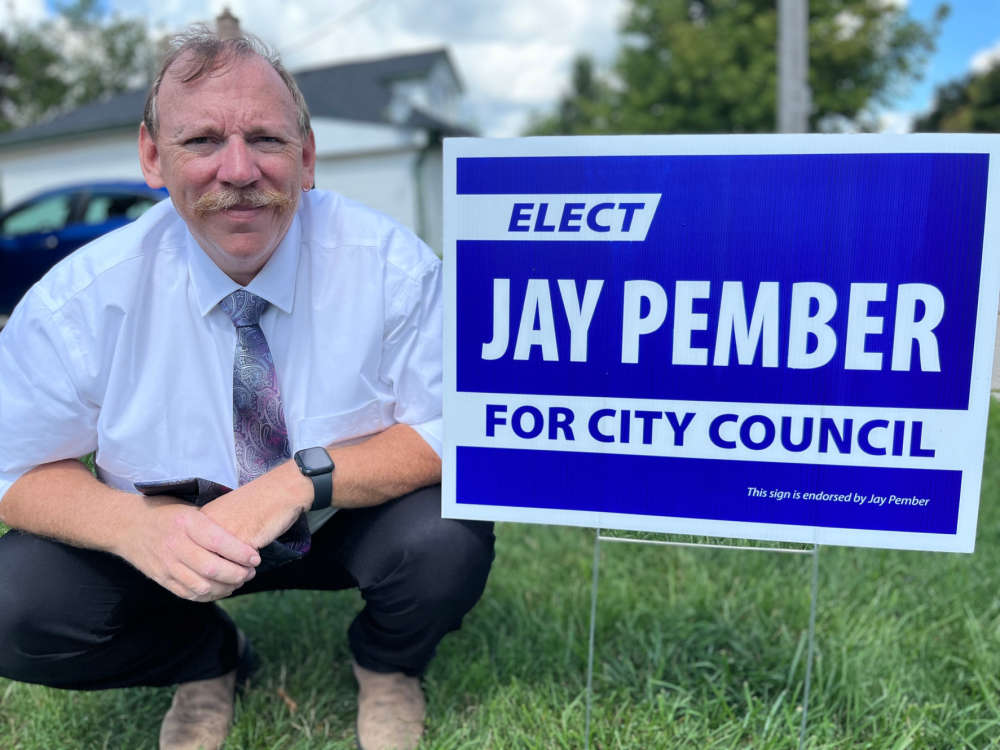 Pember believes that the municipal election is the most important for people.
WOODSTOCK - A long-time resident of Woodstock is looking to secure a spot on Council.
Jay Pember was born and raised in The Friendly City and has been working as a paramedic for 33 years. He currently serves as the Acting Commander of Operations for Oxford County Paramedic Services.
Also, if the Pember name sounds familiar, Jay's father Joe Pember was a councillor in Woodstock years ago. Jay cites this as one of the reasons why he's always wanted to enter politics.
"I wanted to run last election, however, my life at the time was not in a position for me to do that and put the commitment to it. So this year I decided my grandkids no longer need babysitting so now I have the time to commit to putting the attention into that it deserves and the people deserve."
Pember didn't just have an interest in any sort of politics though. He believes that the municipal election is the most important for people and he encourages everyone to exercise their right to vote.
"This is the one election that actually affects you more than any other election. This is your taxes, this is your services, this is your parks, this is your road, this is your everything. This is the one where you get to choose for those decisions."
Pember says that the next four years will be difficult, though if elected, he would like to continue to upgrade infrastructure, get positions filled in the workforce and improve services for people who need them. Pember believes that he has a very different perspective on some of the major issues facing the city.
"As a frontline paramedic, we deal with the homeless every day, we deal with addiction every day, we deal domestic violence on regular basis, we deal with all these major issues. So I think it gives me a different understanding of what needs to happen, and I can maybe provide some common sense on how to move forward with finding those solutions and dealing with these problems."
You can learn more about Pember's candidacy on his website. Woodstonians can head to the polls on October 24.