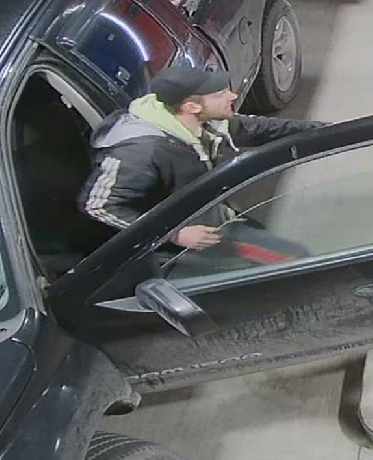 Woodstock Police have released photos of a person of interest in an assault investigation.
WOODSTOCK - Woodstock Police are asking the public's help in identifying a person of interest in an assualt investigation.
They say the incident occurred at the corner of Norwich Ave and Parkinson Road at around 1am on Friday May 4th.
He's described as a white man, with brown hair and facial hair; possibly between the ages of 25 and 30.
He was wearing a black baseball hat, a black Adidas jacket with white stripes on the sleeves, a green hooded sweater, blue pants with vertical red stripes and light brown boots. He was also wearing a silver necklace with a large caliber bullet.
Anyone with information should contact Woodstock Police by calling 519-537-2323 or Crime Stoppers at 421-TIPS (8477).