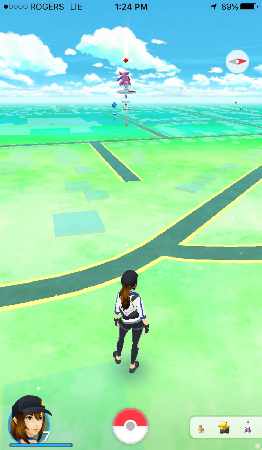 A Pokémon Go player overlooking a training gym and a PokeStop in Woodstock.
PokeStops and gyms are located all throughout Oxford County in the augmented reality game Pokémon Go.
Kids and adults in Oxford County have jumped into the Pokémon Go craze.
PokeStops and training gyms are located all across the County at local parks, libraries and other public places. Tourism Oxford recently sent their summer intern to play the game and see what kind of tourist stops it takes you on. Tourism Specialist Meredith Maywood says the game has been great to get people outside and visiting local locations they haven't experienced before.
"It's getting people out to see there community, sometimes for the first time, it is getting people to explore areas they have never been before and getting people asking their friends where stops are in neighbouring communities."
Maywood says they have PokeStops all over Oxford that highlight some of our unique heritage.
"The Station Arts Centre in Tillsonburg which is free admission, so you can go and play Pokemon Go and then get free admission to the centre or the museum in Ingersoll as well, same with Woodstock and Norwich and it is a great opportunity to get out and play and see something new."