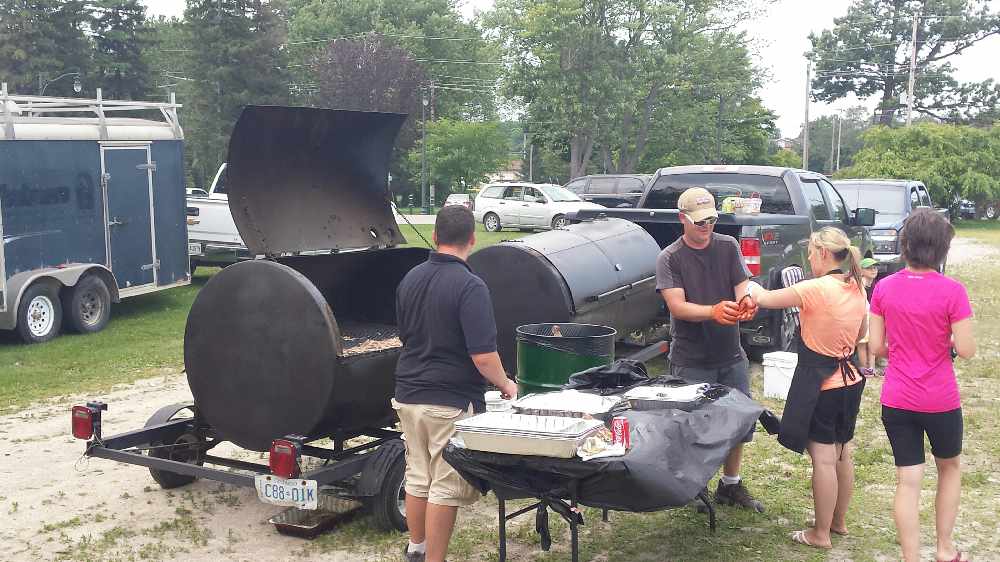 The Woodstock Growing Project will be hosting its annual Pork Barbeque and Bean Supper at Knox Presbyterian Church on Friday September 16th.
WOODSTOCK - The Woodstock Growing Project of the Canadian Foodgrains Bank is once again hosting its Annual Pork Barbecue and Bean Supper.
All of the proceeds will go towards the growing project which helps to feed the poor. Minister at Knox Presbyterian Church Mark McLennan tells Heart FM they grow cash crops across the Country and those crops are dedicated to the Food bank.
"Here in the Woodstock Growing Project, I was just talking to one of our people the other day, I think we have about 60 to 70 acres under seed this year, various types, some of it is corn, soybeans that kind of stuff and the proceeds from those cash crops are donated back to the Canadian Foodgrains Bank."
The BBQ is happening at the Church on Friday September 16th. Dinner will include a roasted pig, corn on the cob and a special homemade secret baked bean recipe. Tickets cost $15 for adults and $5 for kids and you can get your tickets in advance at the church office in Woodstock.