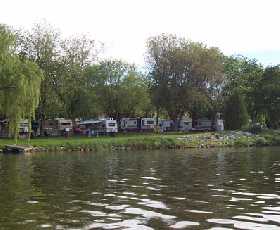 Police encourage vacation home owners to swing by and make sure everything is still how you left it.
If you haven't visited your vacation home in a while, it might be a good idea to stop by.
OPP are encouraging people to check in on their vacation homes or trailers during the off season to help reduce the amount of break ins and thefts. If you are unable to stop by your vacation getaway you should get someone else to check up on it for you.
You should also make sure it's locked up whenever you're not there and do not leave any valuables inside it. Thieves tend to be on the lookout for alcohol and small appliances so they can sell them for cash.
Oxford OPP reported 19 break and enters at the Happy Hills Campground in Zorra Township earlier this week.