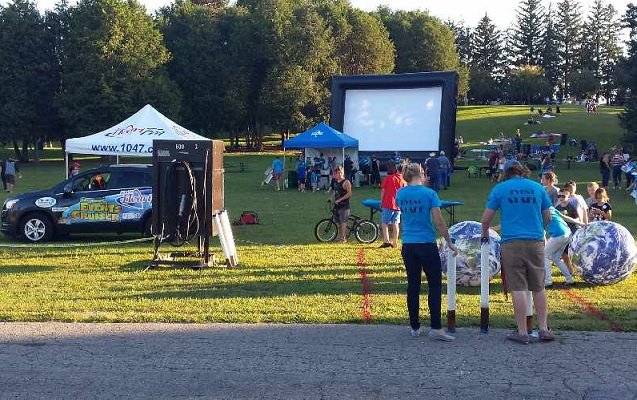 After being rained out the first time, The Smoke Free Movie Night will take place tomorrow night in Southside Park.
WOODSTOCK - People of all ages are invited to stop by Southside Park during this year's Smoke Free Movie Night. Oxford's What the Health Team hosts this free event in Woodstock each year.
Youth Engagement Coordinator Michelle Alvey says this annual event raises awareness about smoking in movies.
"We know that the more often youth see smoking in movies, the more likely they are to become smokers themselves. It's one of the last ways the industry is still able to market to children here in Canada."
Each year the What the Health team carefully selects a movie the whole family will enjoy that does not feature smoking. This year the Finding Nemo sequel Finding Dory will be coming to life on the big screen.
Alvey tells Heart FM when the fun will begin tomorrow night (Saturday, September 24th).
"The festivities will get underway around 6:30 p.m. and there will be some pre-show activities for the kids. We're hoping the movie will start around 7:30 p.m. - at this time of year it gets darker a little bit earlier."
Free popcorn will also be offered throughout the movie. People are advised to bring blankets, chairs, and dress is warm clothing.